Today we'll be doing another quick shrimp skillet for those looking for a healthy weeknight meal. It's zesty, it's full of life. And dee-licious. Once I started sneaking a few in between shots, I couldn't stop. It's infused with the freshness of cilantro and lime, a little feistyness from sprinkles of red pepper flakes and marinated lovingly in a honey garlic sauce. And if you love the sauce, you'll get to drizzle more of it on later. And maybe more lime juice. Because I have to say the lime juice was the star of the show for me.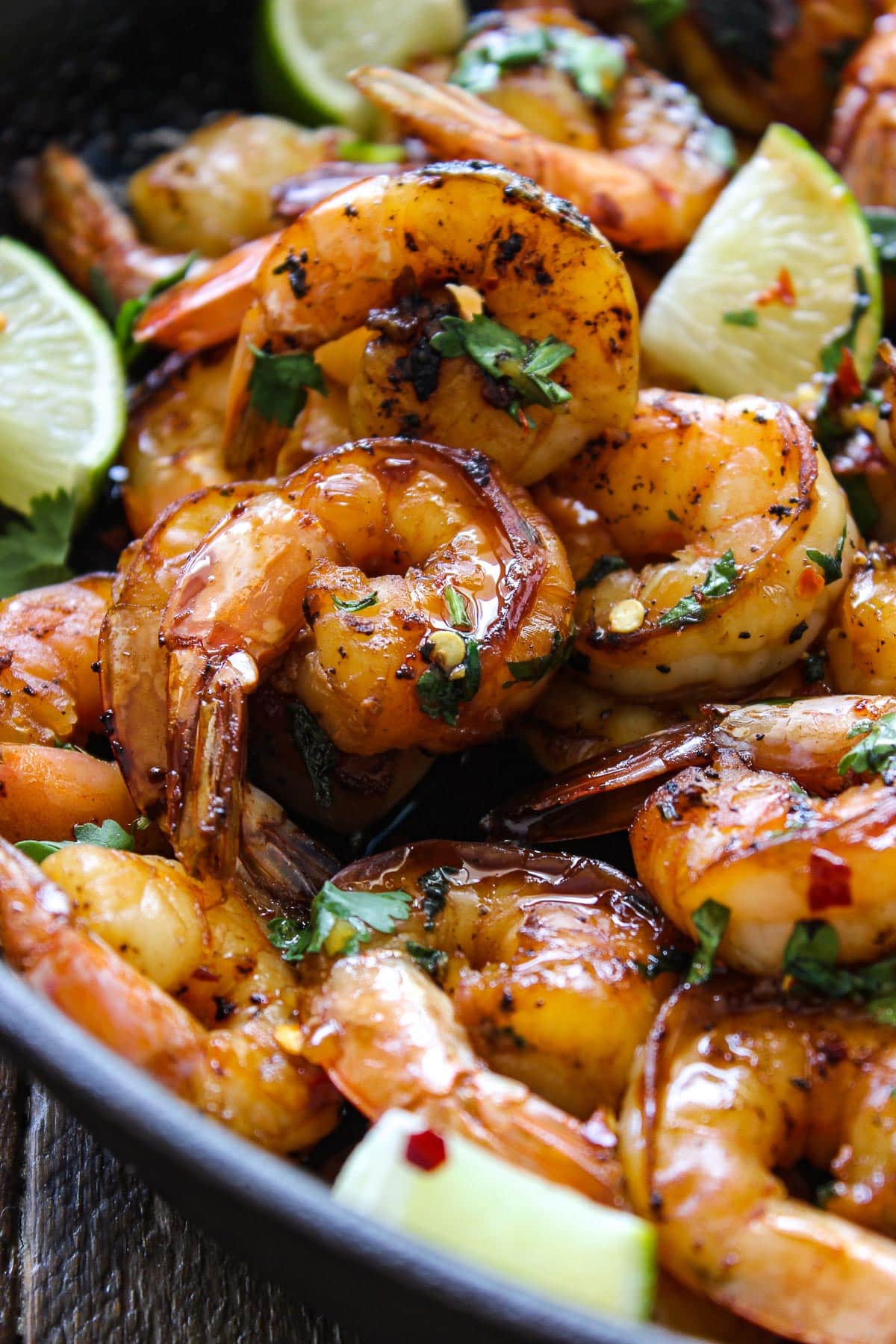 Now if you want, you can even skewer these and grill them. But for those that want to stay in front of the stove or have an aversion to sharp pointy objects, skillet this away! I'm doing this on a cast iron skillet so there's caramelized bits from the honey we can rub the shrimp into later to give it a blackened, smoky look. And if you want it smokier, feel free to sprinkle some smoked paprika into the sauce.
Interested? Let's cook!
…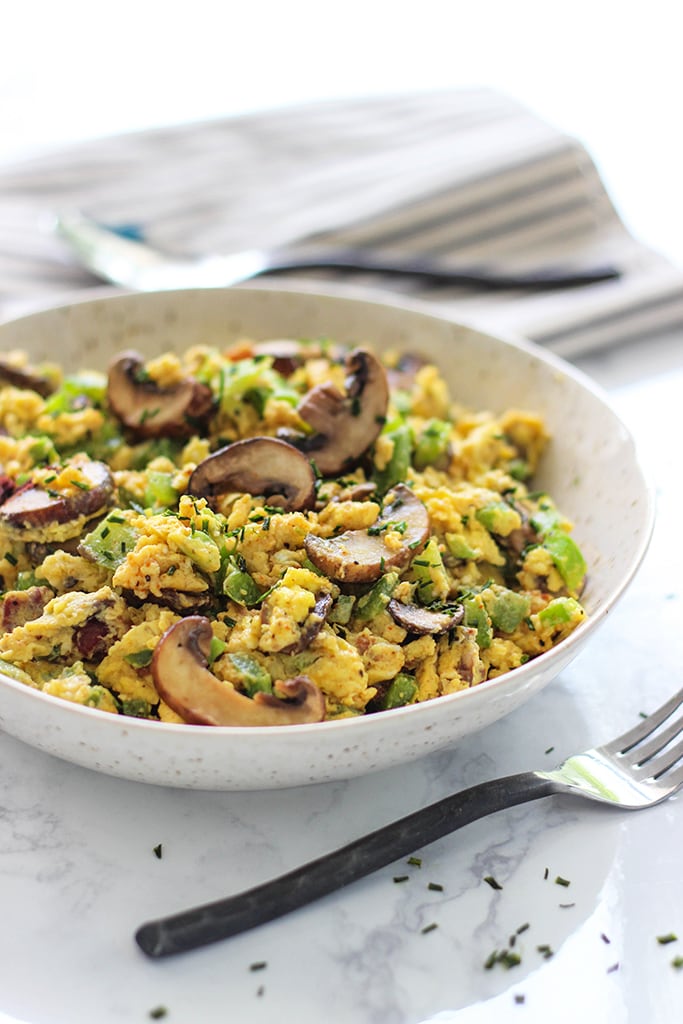 Today we'll be doing an easy recipe of smoky scrambled eggs. It's one of those things I threw together with whatever I had leftover in the fridge and it turned out so well, I decided to jot down notes for the blog. Scrambled eggs are usually taken for granted and one of those things that hardly needs a recipe….