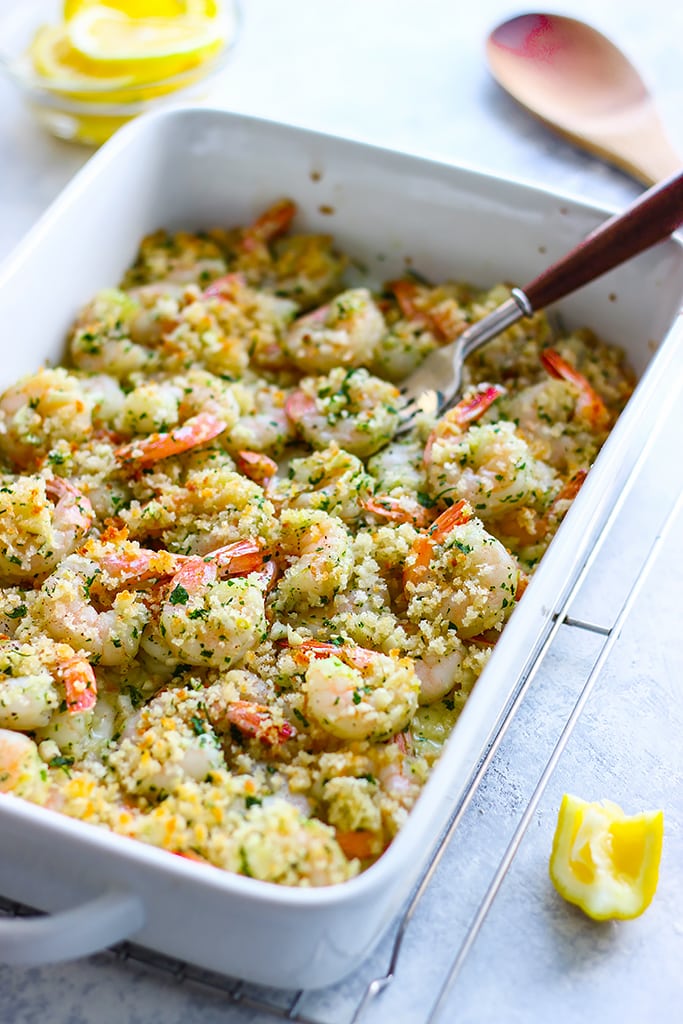 Today we'll be doing a real simple baked shrimp dish. This lemon garlic butter baked shrimp is infused with flavors of fresh garlic, parsley and lemon zest and topped with butter-drenched panko and Parmesan bread crumbs.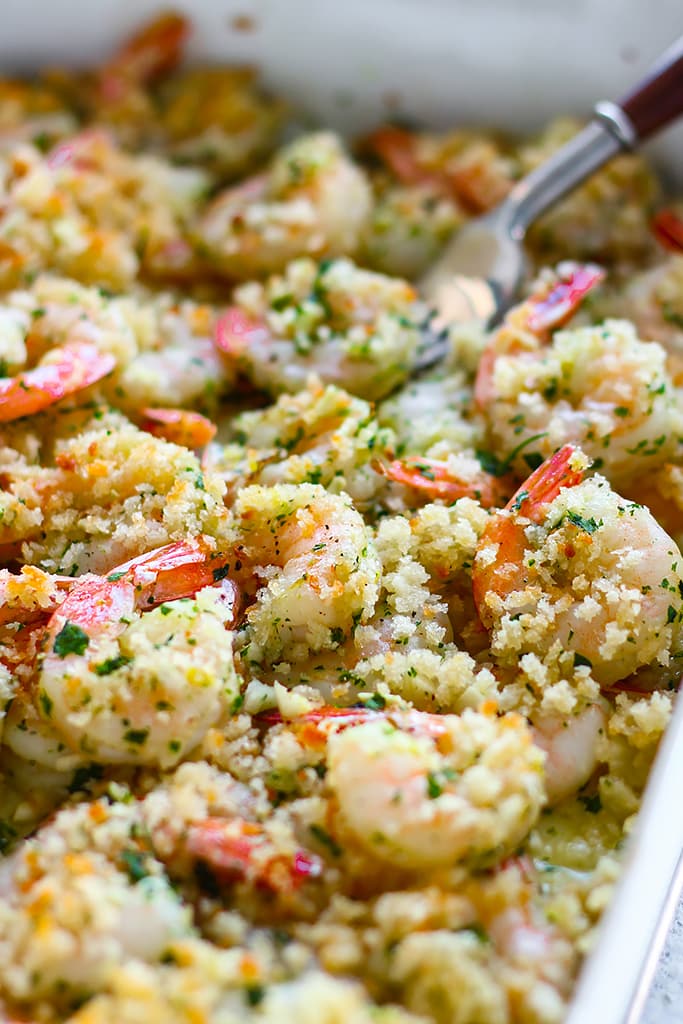 Finish it off with some drizzled lemon juice and you're ready to feed four people. You can serve this with a side of greens such as asparagus or green beans or lay it on a bed of pasta tossed with some virgin olive oil, lemon, fresh basil, capers and shaved Parmesan cheese.
Sounds good? Let's begin.
…
Today we'll be doing a quick and easy take on chicken with herbs and ranch. It's something I like to make in a quick fix over a bed of pasta. With only 5 ingredients, you should have most of the stuff needed in your kitchen for this one. Tender, juicy chicken breasts seasoned with Italian…