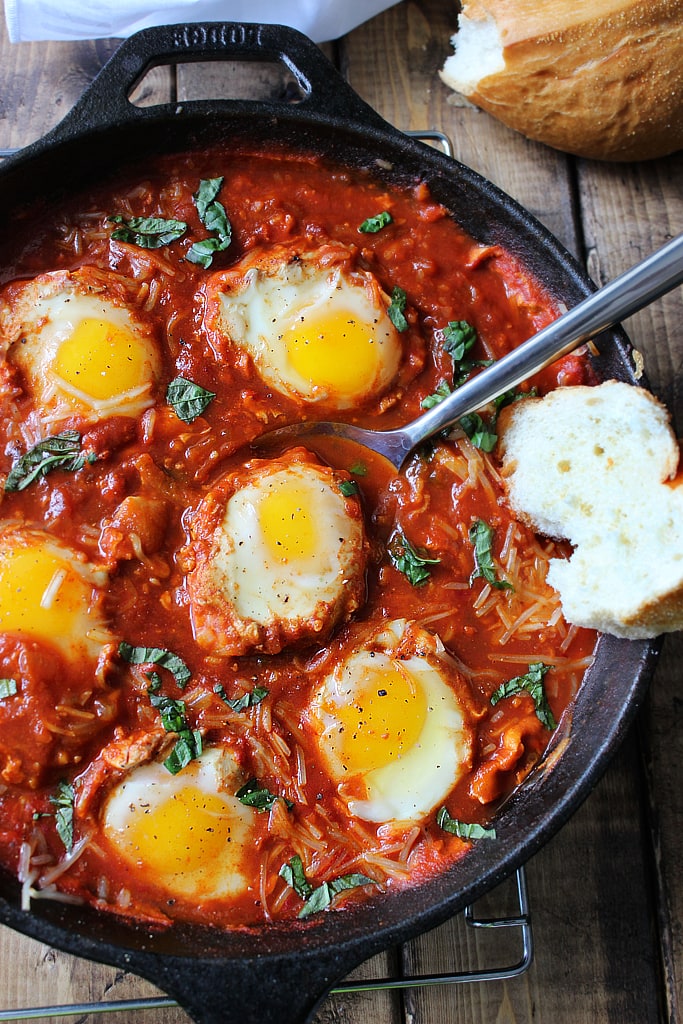 So I was going to post a chicken shawarma recipe today then I realized it was Halloween and I had done nothing to even acknowledge its existence on the blog. I don't bake so I can't do all those fancy Halloween cookies and cake that really make Halloween food fun. But what is Halloween food really? The non-baked stuff that is. A spooky spaghetti? A scary casserole? I was seriously stumped.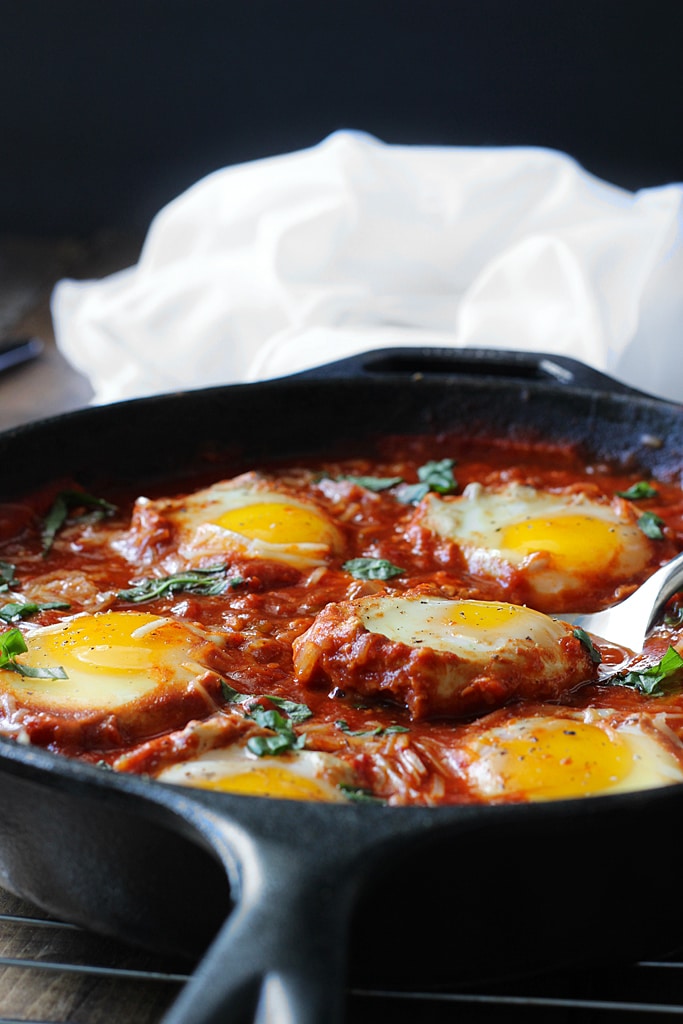 And then it randomly hit me. I remembered a recipe called 'Eggs in Hell'. Something that Mario Batali coined together. Sure it was simple rebranding of the breakfast dish Shakshuka but hey, it gave me an in. But the question everyone's probably asking at this point is why are they called eggs in hell? Besides the obvious angry, red tomato sauce akin to fiery lava. Well, it's because they're spicy. These eggs are gently poached in a spicy marinara-like sauce. Spicy, cheesy, herby eggs!
So I abandoned my chicken shawarma (which you'll see in the next post) and set off to make some eggs in hell. Just so you know, I came back intact, although my kitchen is another story.
…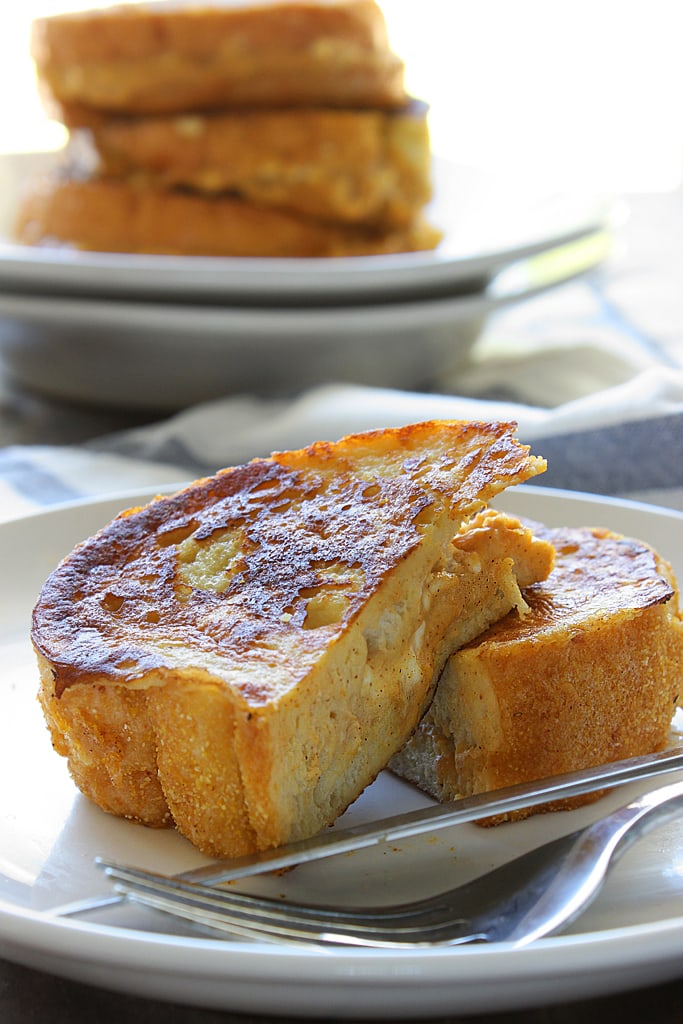 I like making breakfasty stuff. Which is ironic since I never ever eat breakfast and opt for the more time-friendly, less-grumpy brunch. So when I made my first breakfast post ever, I was dubious that it was even worth creating a new category on the blog. Because I didn't think I'd be making much more…