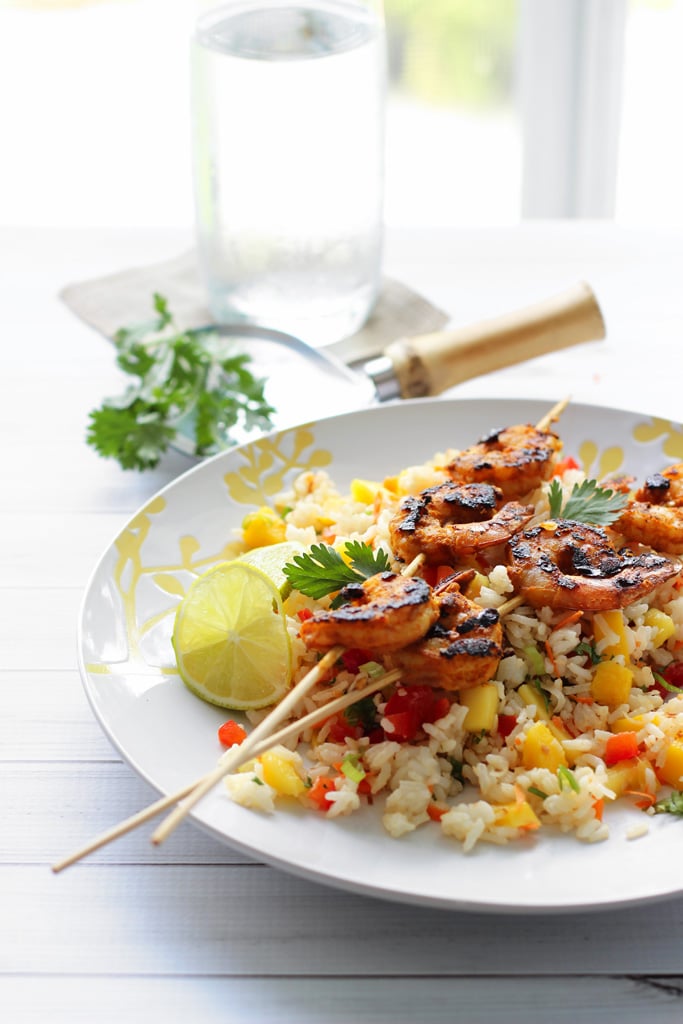 I've got to say something here. This stuff is great. Right, I know you're so used to hearing that, the word has become somewhat meaningless these days. But when I say great now, I mean GREAT. It doesn't smell or taste as great as it is when you read the recipe. Or look at the pics. But believe you me, when you're making it you'll suddenly get this epicurean epiphany on just how great it is. It first happens when the scents assault you. You'll get the zest from freshly cut bell peppers and carrots. And if that isn't enough for your senses, suddenly there's fresh parsley and cilantro.
I didn't get it when I was chopping and dicing away. But once everything was cooked and it was time to break out the gigantic mixing bowl to mix the salad together, it suddenly hit me how utterly fresh and happy this salad is. So much so, I had to take a picture. And then several more. I really hope they show you the feeling I felt when I started mixing it all together. Yay for trying to convey feelings through photography!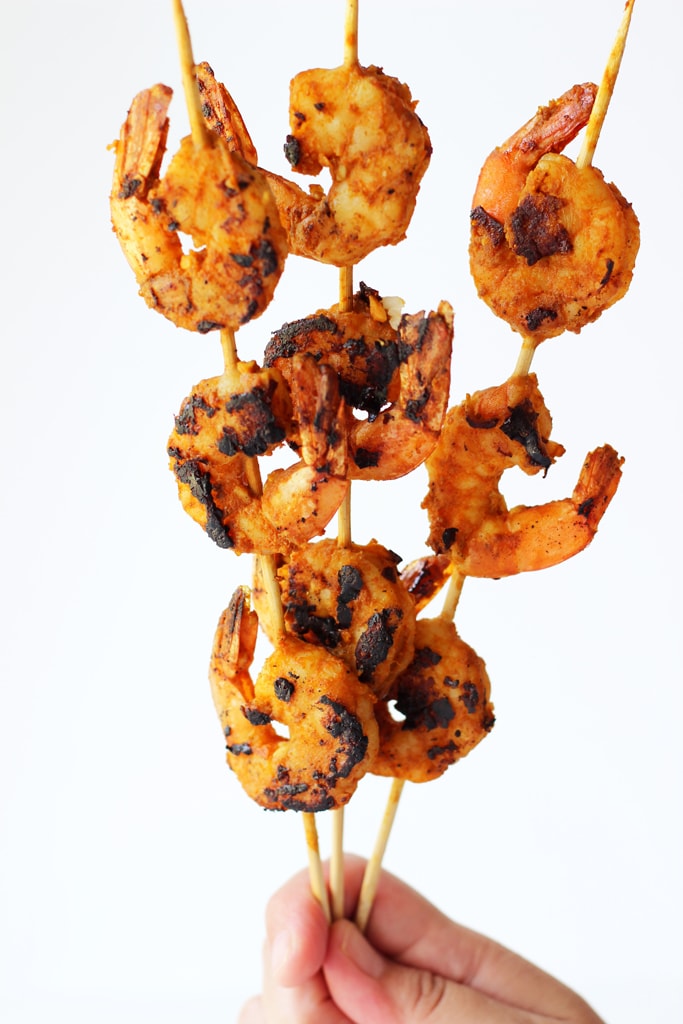 Now how about this shrimp…it really rocked my world. It took a GREAT amount of restraint to not eat it all straight from the grill before taking pics. But my god was it good. I'm just sorry I didn't make enough of it. Spicy, spicy, earthy tasting shrimp is the best way I can describe it. I want to eat it for breakfast, lunch and dinner everyday.
…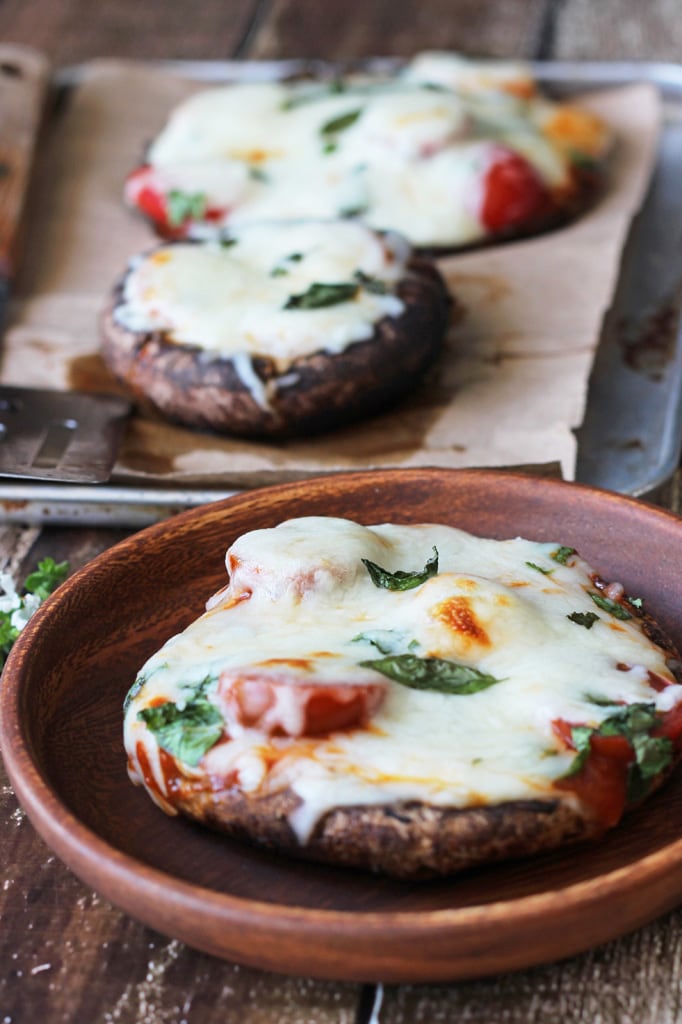 Want some cheese? Or how about whole lot of cheese? And how about some mushrooms to go with it? Stuffed mushrooms, mushroom pizza. Whatever you want to call it. Point is, there's giant Portobello mushrooms hollowed out with delicious stuffing and toppings heaped inside. A reinvented way of delivering all the toppings that makes pizza great, minus…