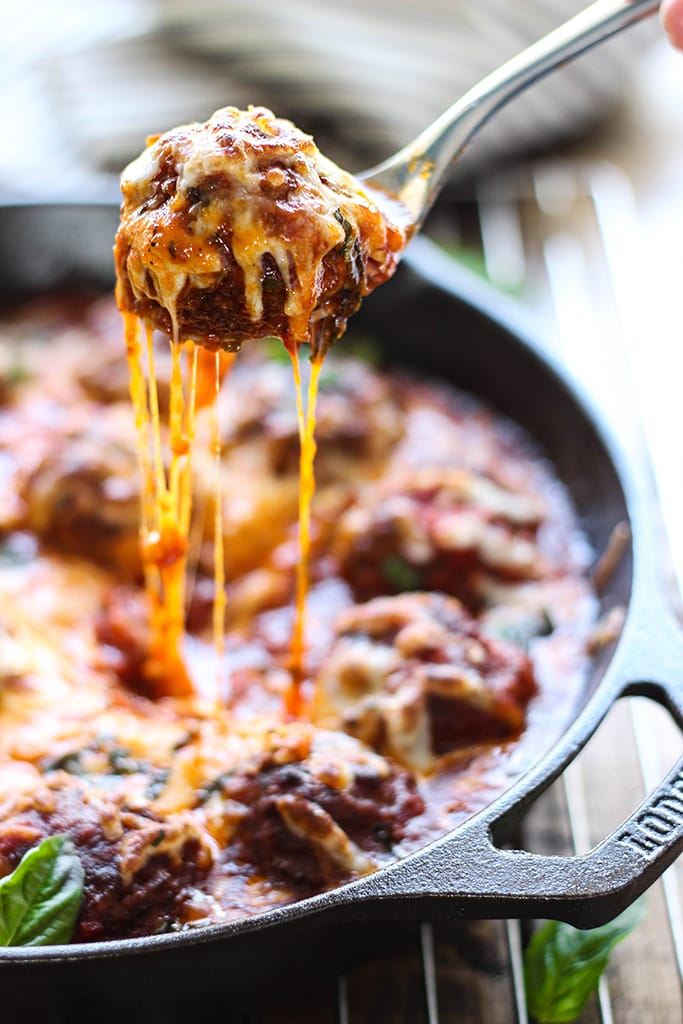 Okay. I know there's been a huge influx of cheese-related food here lately. And I'm gonna be just as guilty about it this week. So bear with me a little while more? And for those that just can't get enough of cheese, hooray! More cheese infused food!
Now I've made some meatballs way, way, way back before this blog was well known. I called them Parmesan meatballs. The problem was, whenever I made them, I always made an army of meatballs to justify the whole process. I mass produced meatballs. Oh say, about 55 or so every time I made a batch?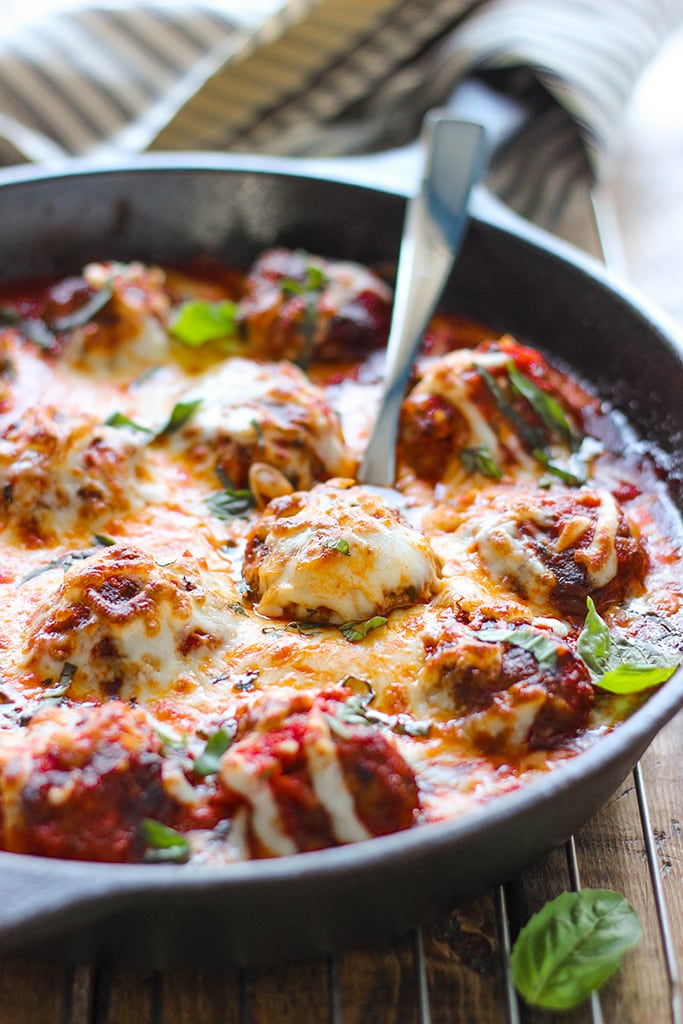 And while an army of meatballs sounds like days of delicious meals, not everyone wants so stand by the kitchen counter rolling 55 meatballs in their hands. So today I'm gonna break down the batch a little and make it more single family sized, or couple sized. And instead of giving you plain meatballs that really don't look great all naked and stuff, I'm dressing these up with marinara sauce and cheese.
All done in one skillet, your meatball heaven awaits you. Taking cues from my Parmesan meatballs, these have dried Parmesan packed tightly in them and it really makes a difference. Now you can use these meatballs with some demi baguettes to make a sub or toss it with some freshly cooked pasta. Or just munch on them straight from the pan if that's the way you roll. I leave the eating how…up to you. The important thing is to enjoy it!
…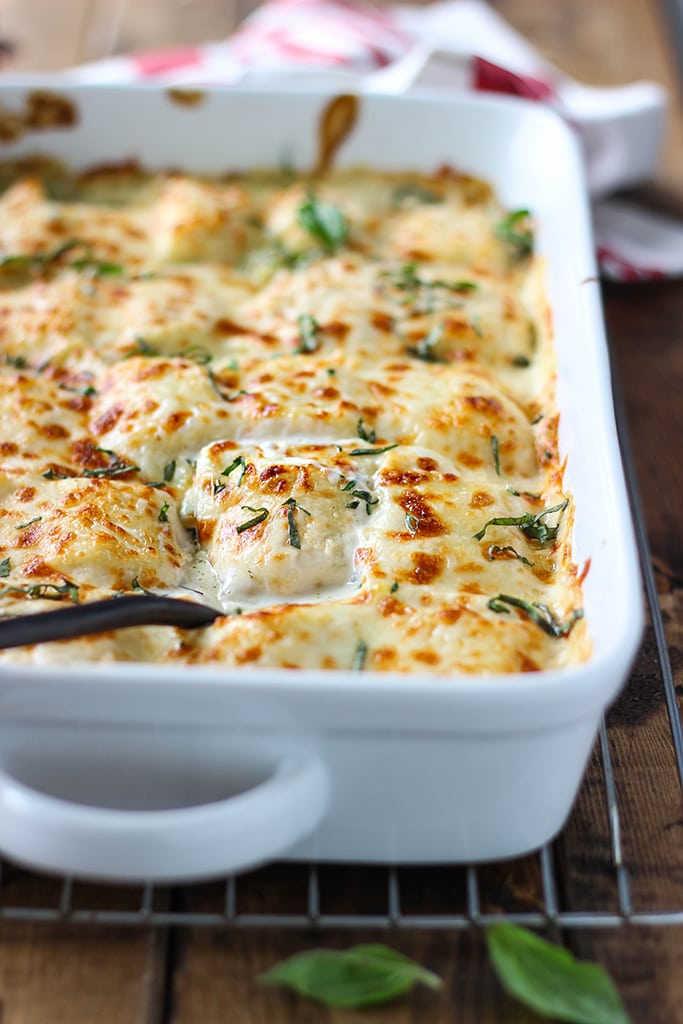 The first time I had ravioli I likened them to fluffy meaty pillows. They're so much fun! So today we're going to have ravioli in a pasta bake of sorts, smothered in rich, creamy Alfredo sauce and layered with a spinach and artichoke pesto mix. Oh and there's cheese. A six Italian cheese blend of mozzarella, smoked…