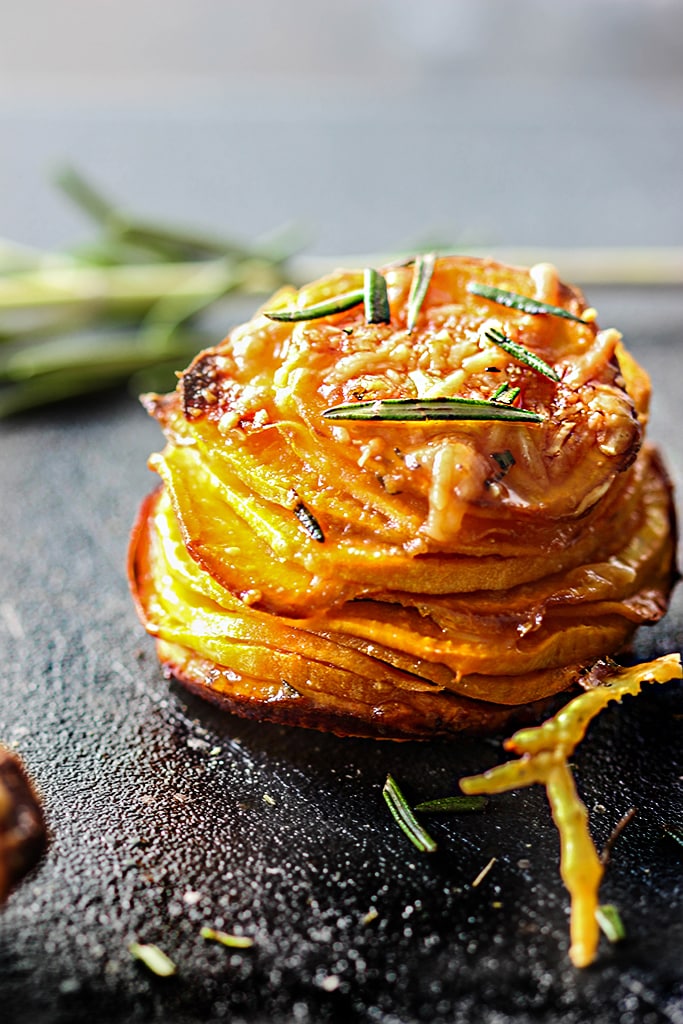 So here's another fun and visually appealing way to serve your potatoes. If you've followed my blog closely, you'll know I have a weakness for potato stuff in muffin tins. Hash brown egg nests does really well for Mother's Day and on Easter and Christmas brunch. Another favorite muffin tin potato wonder are mashed potato puffs. If you haven't tried those already, you're missing out on some magic. And I'm not speaking in hyperbole, it's fascinating seeing the before and after pictures. It's magic!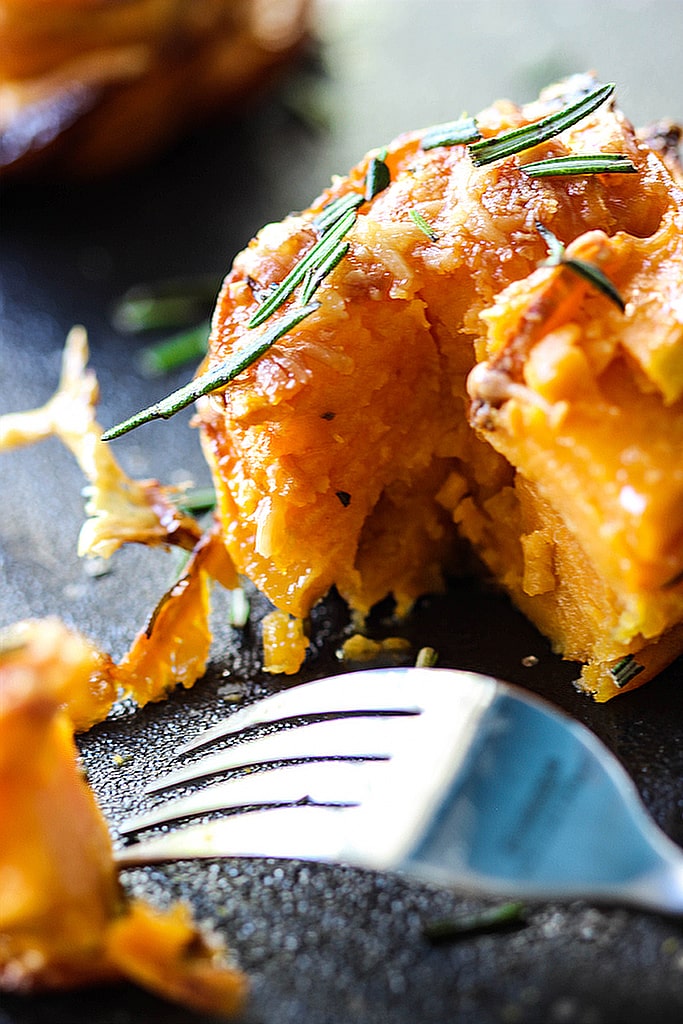 This time round, I'm gonna try it with some sweet potatoes tossed in melted butter, Parmesan cheese, garlic seasoning and a nice touch of rosemary. These stacks will brown deliciously in the oven but the great thing about them is how you can be messy with the stacking. The messier it is, the more texture and beauty you add to the stacks. Messiness is rewarded here!
So let's begin.
…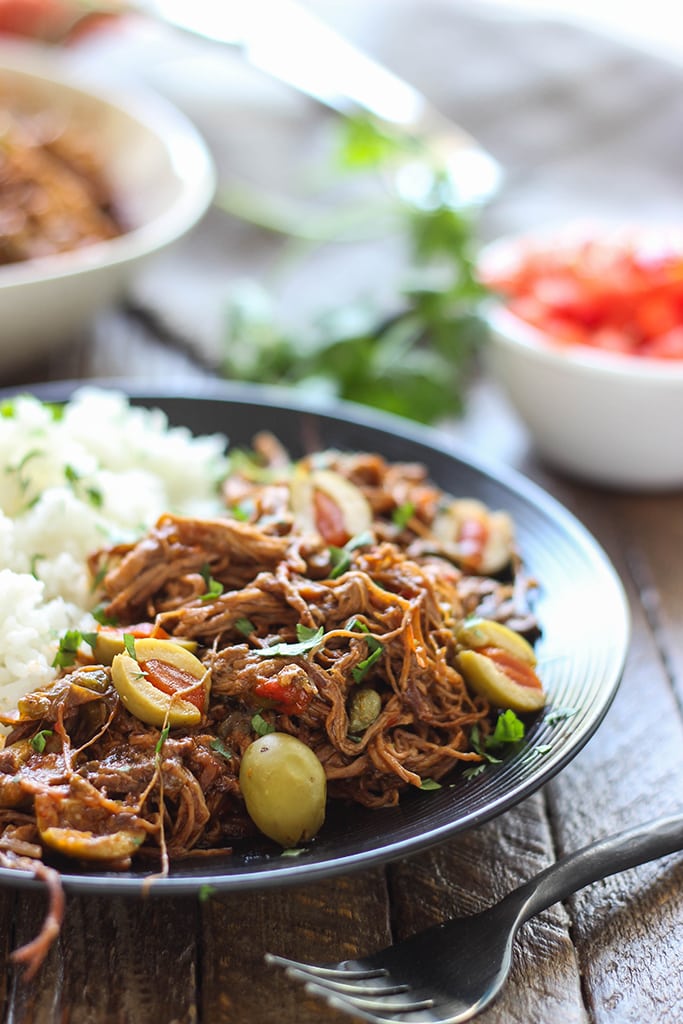 Today we'll be doing something I've been wanting to bring to the blog for awhile. I've made it about twice now and just can't get over how freaking delicious it is. So today we have some slow cooker spicy shredded beef with thick ropes of pull apart flank steak so tender, you can see each individual strand. I love it….