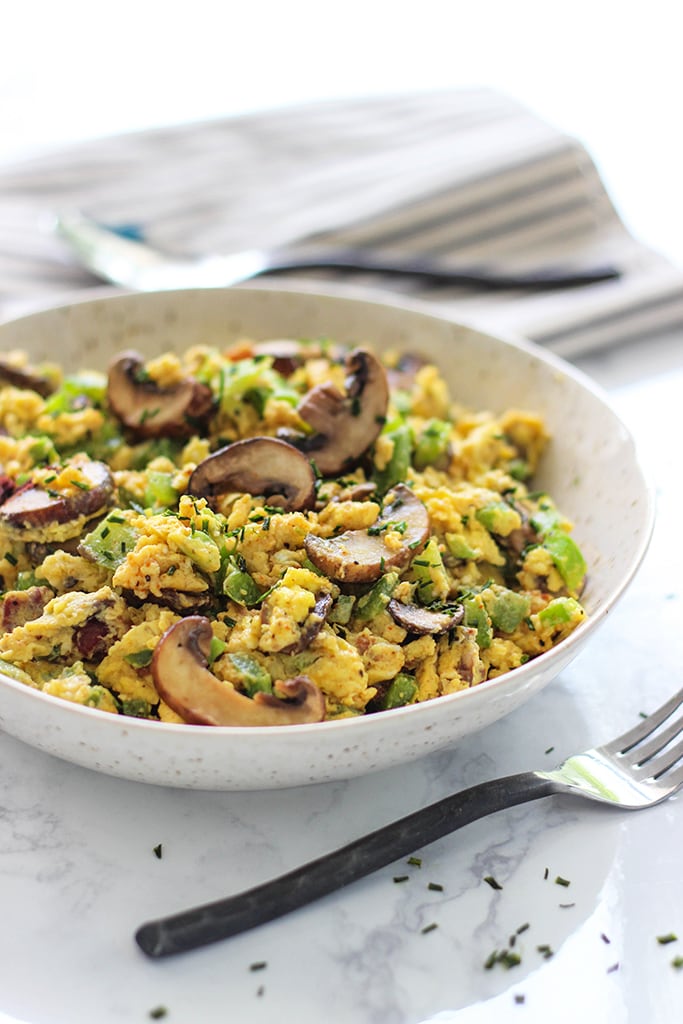 Today we'll be doing an easy recipe of smoky scrambled eggs. It's one of those things I threw together with whatever I had leftover in the fridge and it turned out so well, I decided to jot down notes for the blog. Scrambled eggs are usually taken for granted and one of those things that hardly needs a recipe. So use this one as inspiration if anything else.
It's smoky because we'll be tossing in some smoked paprika but one thing I really love about this is my last minute decision to spice it up some with some hot sauce like Cholula. It really brought the flavor together. I used green bell peppers and mushrooms for this version but again, scrambled eggs are so versatile so feel free to sub them with whatever veggies you like. Shredded zucchini, tomatoes, spinach, caramelized onions …whatever your little hungry heart desires.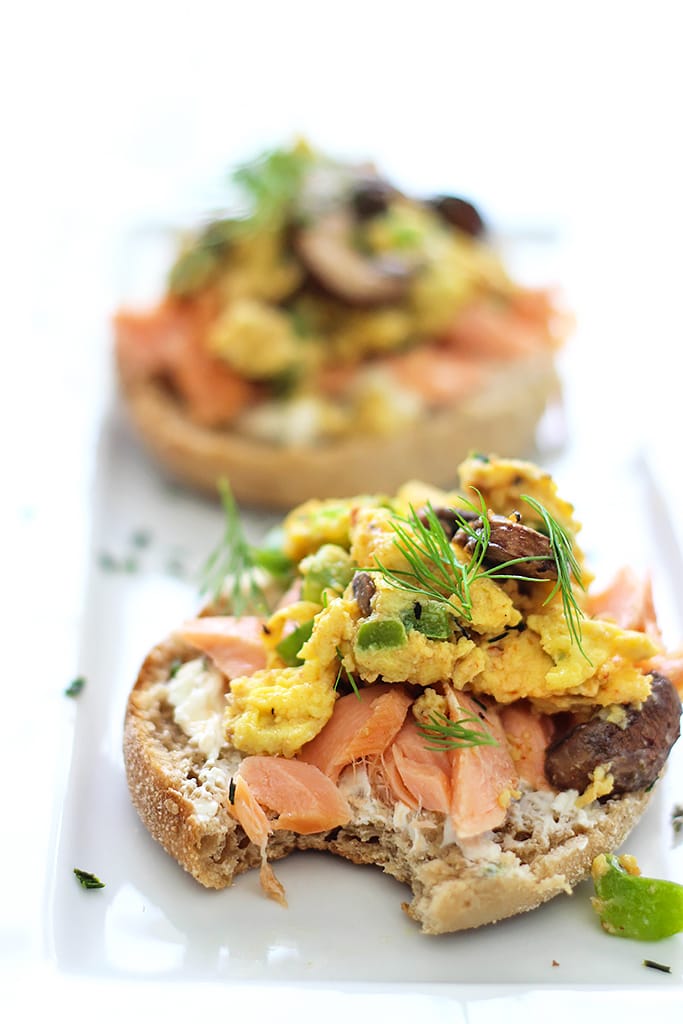 There's so many ways to enjoy this. Toss it on a bagel or English muffin. Wrap it up in a tortilla for some breakfast burritos and top with some fresh salsa and avocados. Serve it on the side with the usual breakfast suspects. I tried it out with an English muffin, some chive and onion cream cheese, smoked salmon and dill. Loved it, as you can see from that little bite I took.
So let's get started.
…