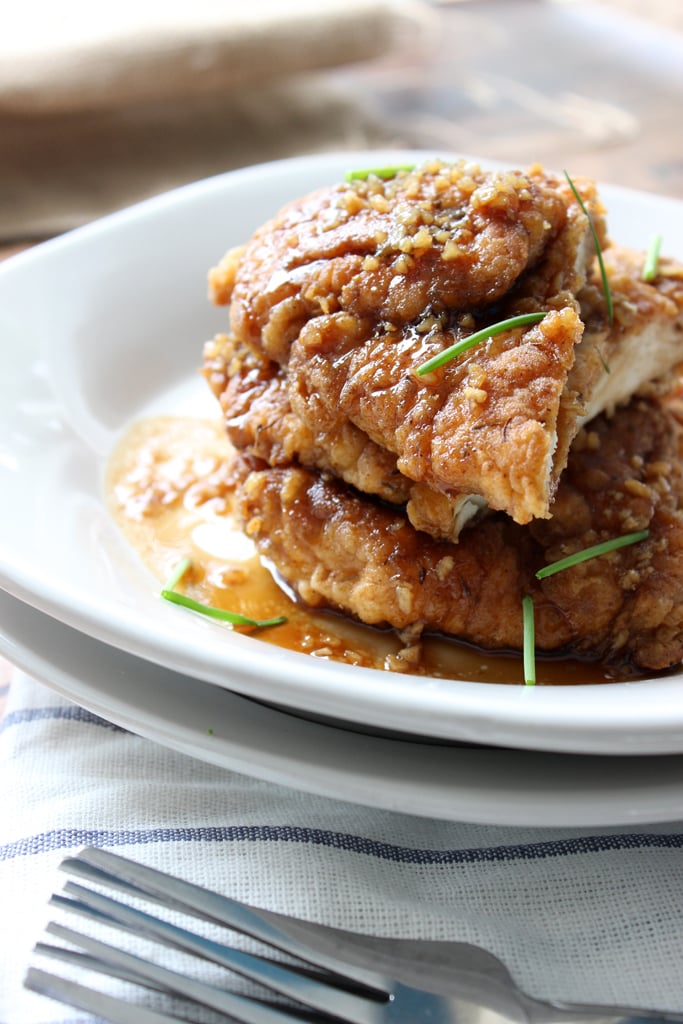 So let's talk about how amazing this chicken is. I know I always tell you how this is delicious and that is delicious. But I try to use hyperboles sparingly so that when something like this comes along, you know I'm not kidding. It's crispy. Super, super, super crispy. So crispy. And while that spiced breading is largely responsible for the deliciousness of this chicken, the sauce just knocks it out of this world.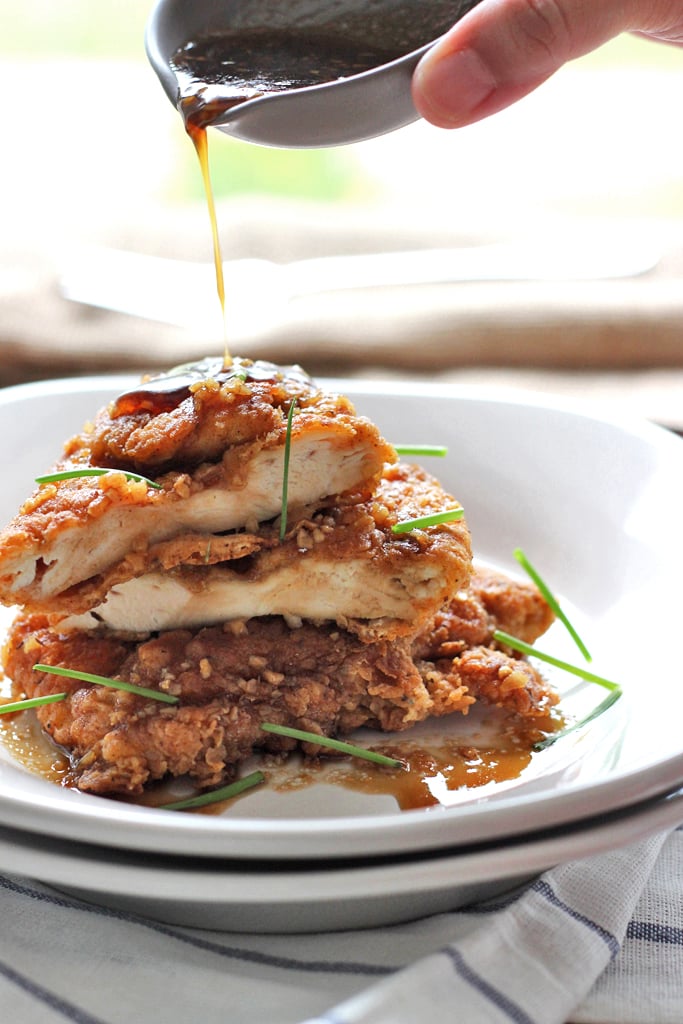 That sauce. So simple, so deceiving. So freaking yummy. Happy noises while eating this. Together, this chicken will seriously make you ignore everything else except devising ways on how to face plant yourself into a mountain of these for the rest of your life.
My usual routine is to cook, shoot, edit and save the food for dinner later with Mr. Cooking Jar. I am eating it now because I can't wait. He can wait. He can eat it alone. This chicken does things to you like that.
…