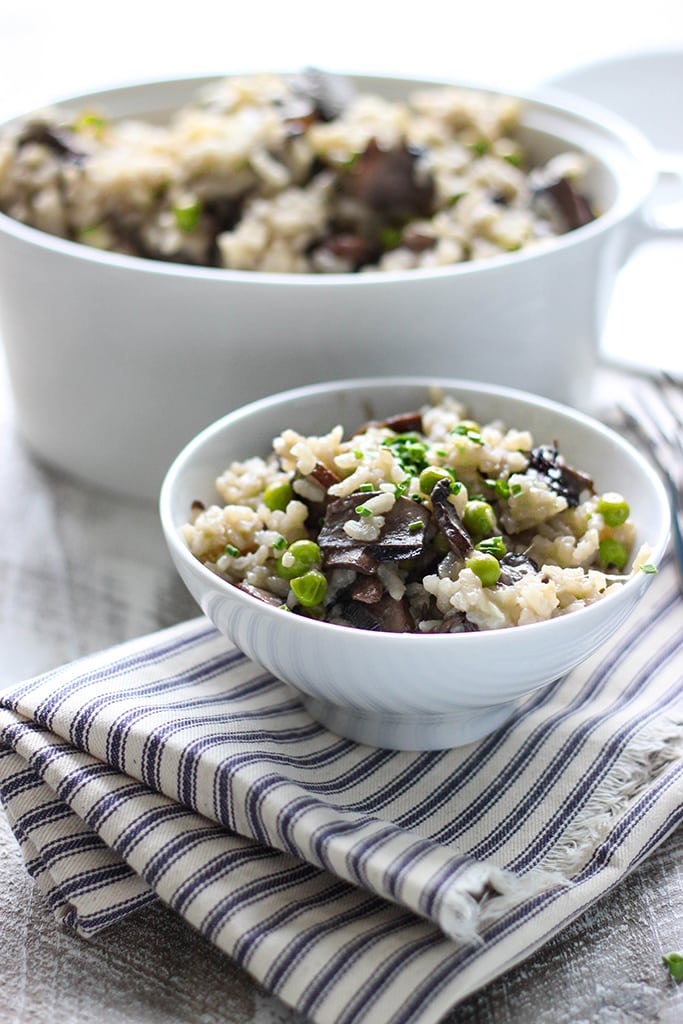 If there's any dish that's perfect for the slow cooker, it's risotto. The last time I made a risotto the traditional way was five years ago. I did not enjoy it. Standing over the stove top for almost 20 minutes constantly stirring is no fun.
That's why throwing everything in the slow cooker and letting it do its own thing for an hour and a half feels so good. That's literally all I did. No baby sitting. No hand cramps. Just set and forget.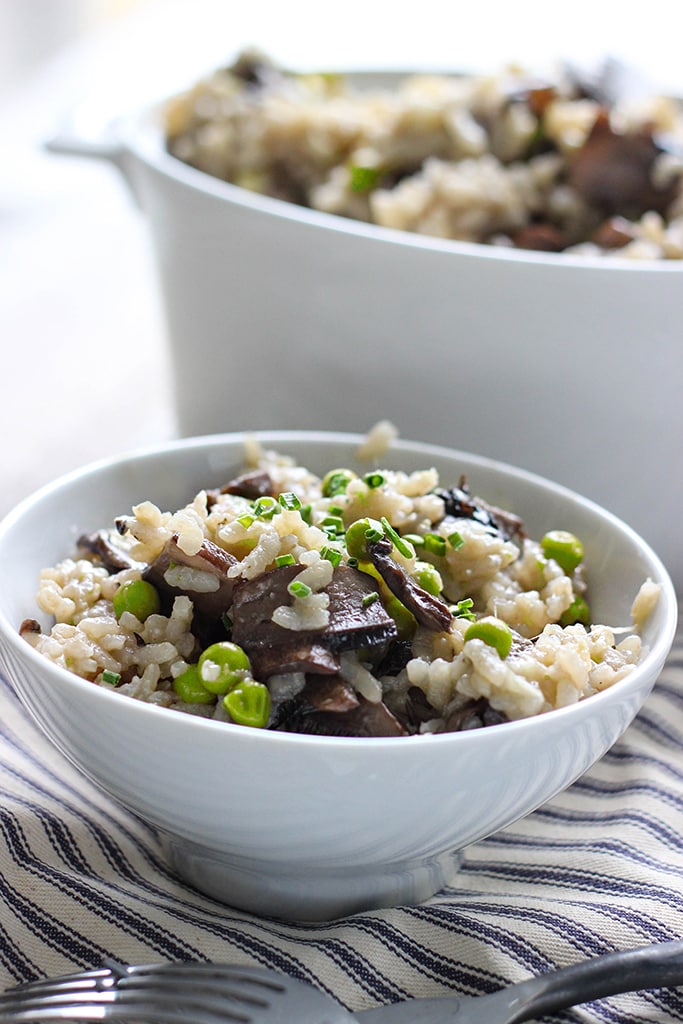 And you'll end up with this rich, creamy, earthy risotto which tastes like you lovingly slaved over it at the stove top. No one will ever know the difference.
Shall we?
…