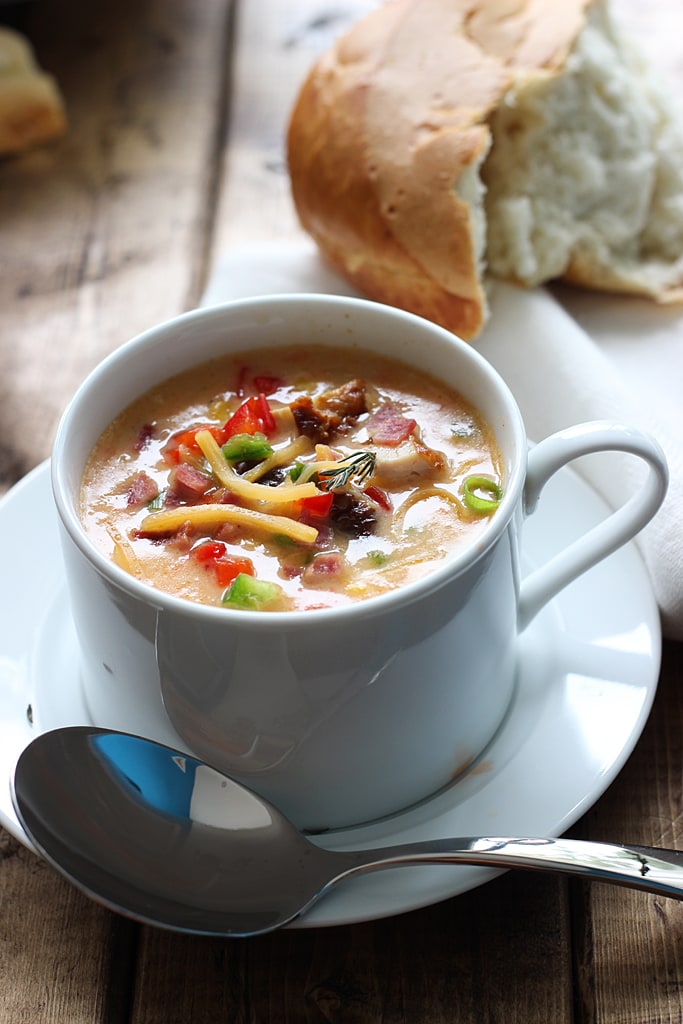 I've had some requests for more soups, so here we go! This is one I can happily chow down on because one, it has corn, two, it's creamy and three it has bacon and cheese. For those that like it spicy, there's that too. But the level of spiciness can be customized so it's a sweet background heat for those that don't want to be punched in the face and it's where's-the-water-I-need-it-now for those that love it SPICY. Just keep adding some cayenne until you're tearing up and happy.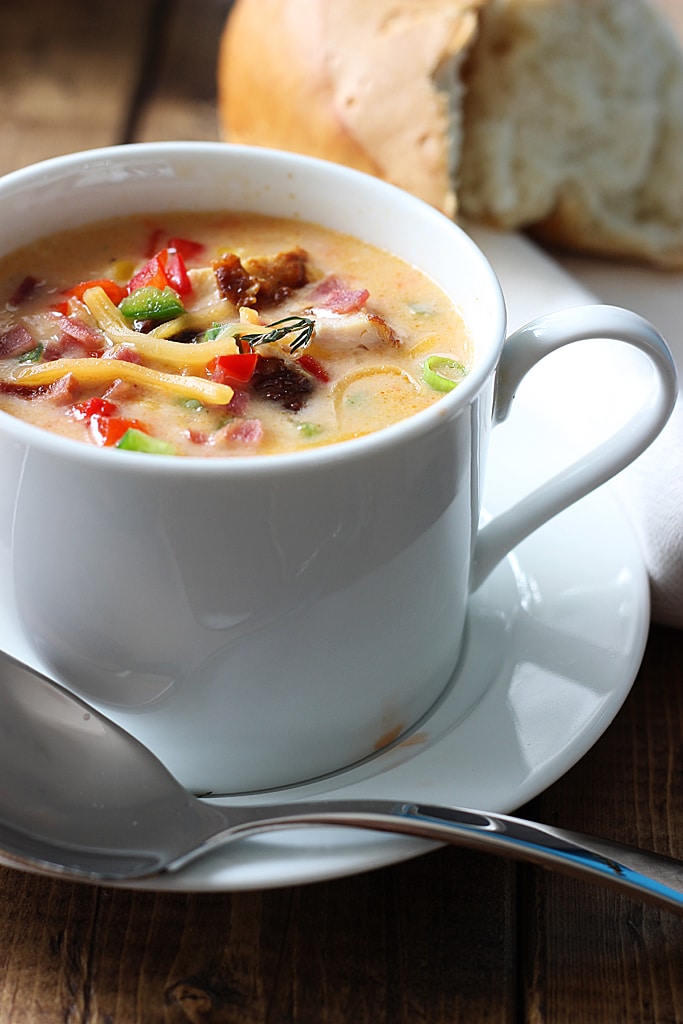 There's also some herbs and Old Bay seasoning just to deepen the flavor a little. Some slicing and dicing is needed but it's such a colorful collection of raw ingredients, it's really not that bad. I was tempted to take a prep picture to show off all the pretty colors, but laziness crept in.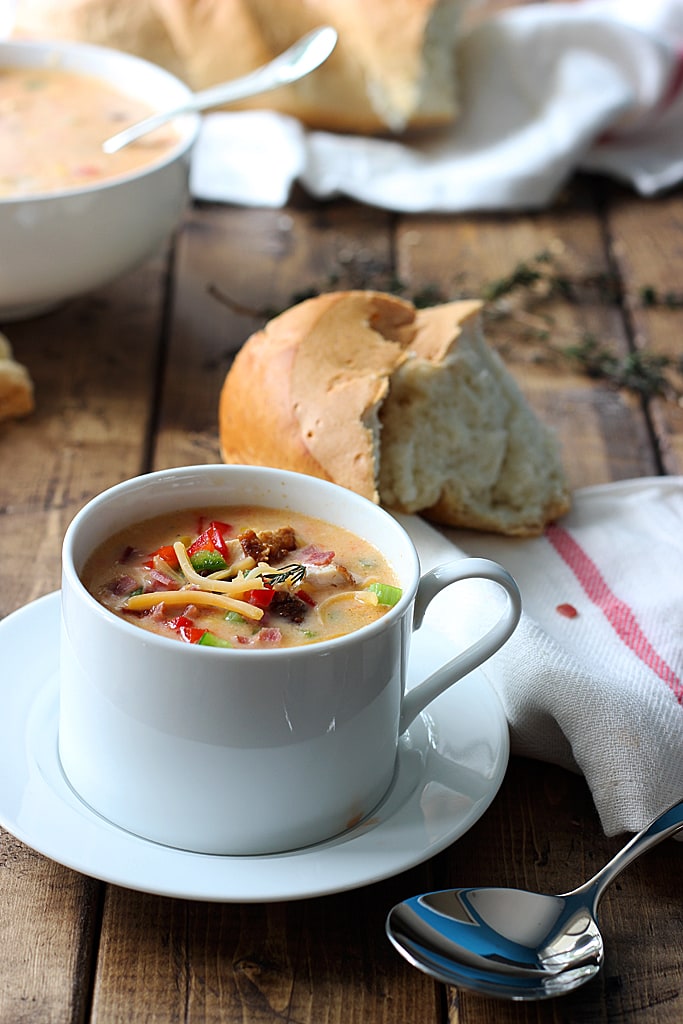 Use some rotisserie chicken to cut down your cooking time. I pulled off all the meat and just chopped them up roughly. If you want to poach chicken, about 3-4 chicken breasts should make for 3 cups, if I remember correctly. Or grill it! I kept it simple by just buying some rotisserie but go crazy in the kitchen if you're feeling like it.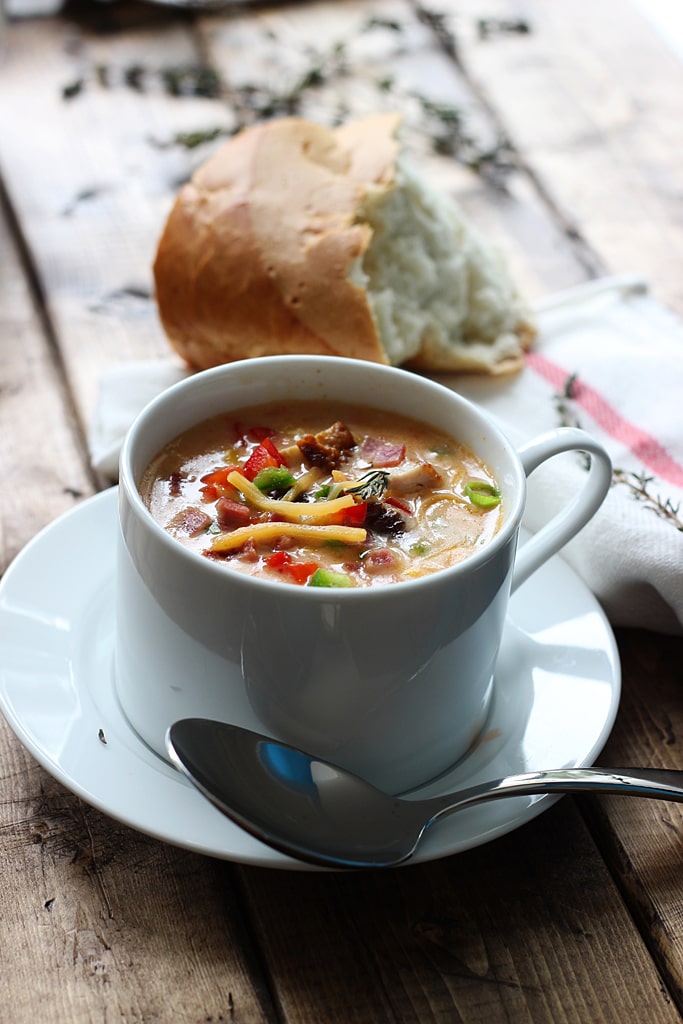 So to make it creamy and thick, I've made a roux which is basically butter and flour mixed together to act as a base before adding broth and milk. On top of that, the broken down potatoes also acts as a thickener. If you want it even more creamier, substitute milk with heavy cream or add a cornstarch slurry towards the end. To make the cornstarch slurry, dissolve cornstarch (I used two tablespoons) in some cold water, just enough to mix it all up, and add it to the soup once it has started to boil. It's a quick and no fuss way to get your soup the consistency you want it.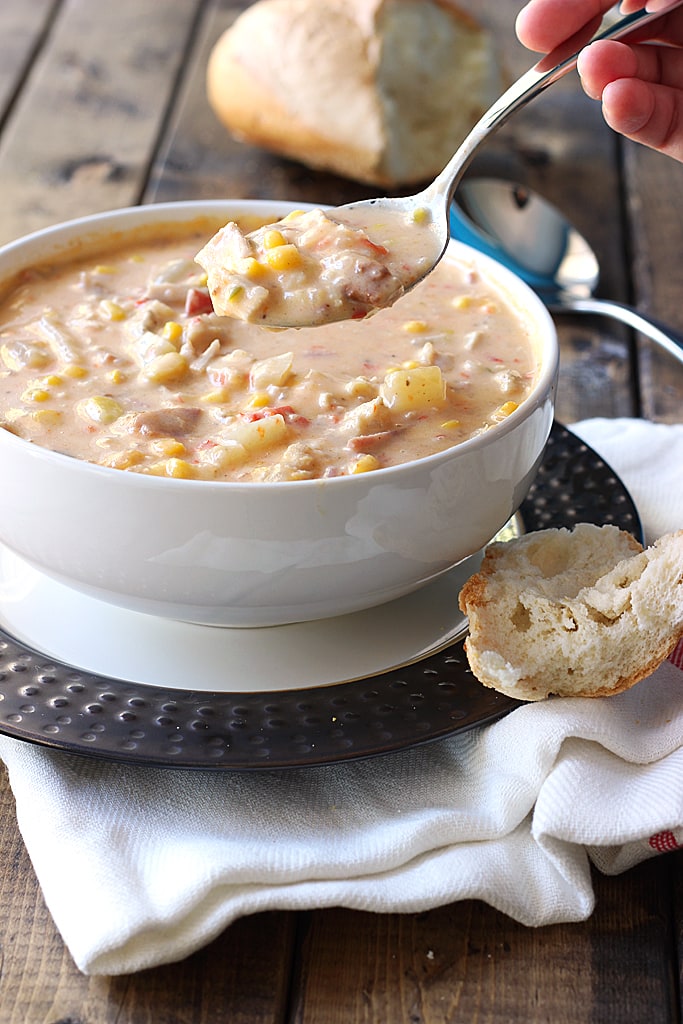 One last thing! The smaller your dice your potatoes, the quicker it will cook and the easier it breaks down to help thickening. It also helps that I pureed half the soup (hello immersion blender! I need one desperately).
Make sure to buy a baguette or two to dip with. The soup is filling by itself but a little help can't hurt!

 Nutrition for serving size of 8: