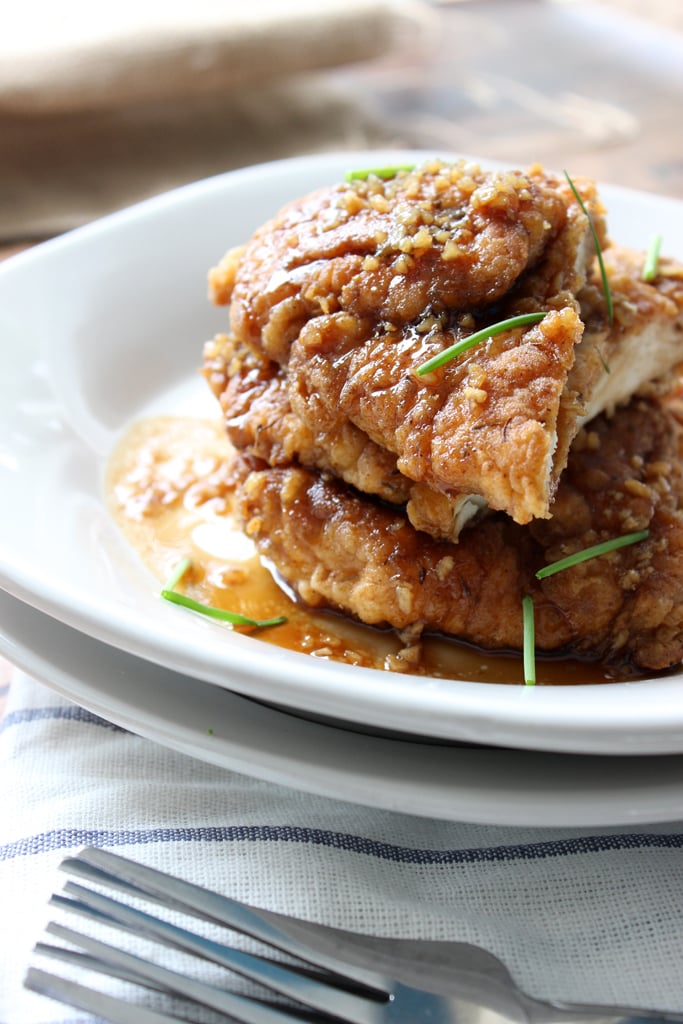 So let's talk about how amazing this chicken is. I know I always tell you how this is delicious and that is delicious. But I try to use hyperboles sparingly so that when something like this comes along, you know I'm not kidding. It's crispy. Super, super, super crispy. So crispy. And while that spiced breading is largely responsible for the deliciousness of this chicken, the sauce just knocks it out of this world.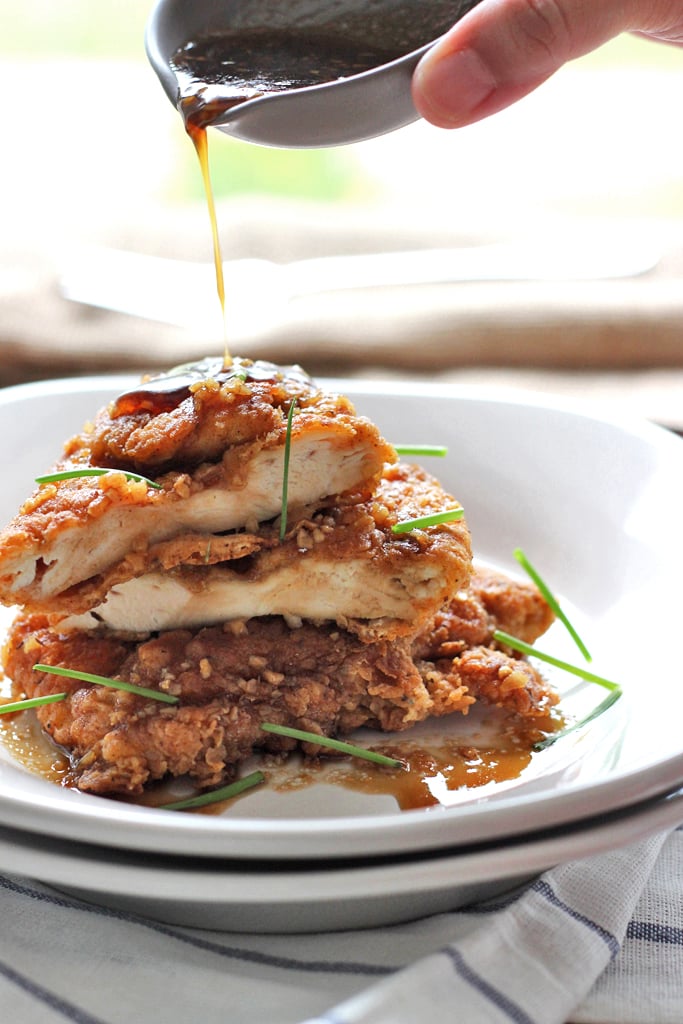 That sauce. So simple, so deceiving. So freaking yummy. Happy noises while eating this. Together, this chicken will seriously make you ignore everything else except devising ways on how to face plant yourself into a mountain of these for the rest of your life.
My usual routine is to cook, shoot, edit and save the food for dinner later with Mr. Cooking Jar. I am eating it now because I can't wait. He can wait. He can eat it alone. This chicken does things to you like that.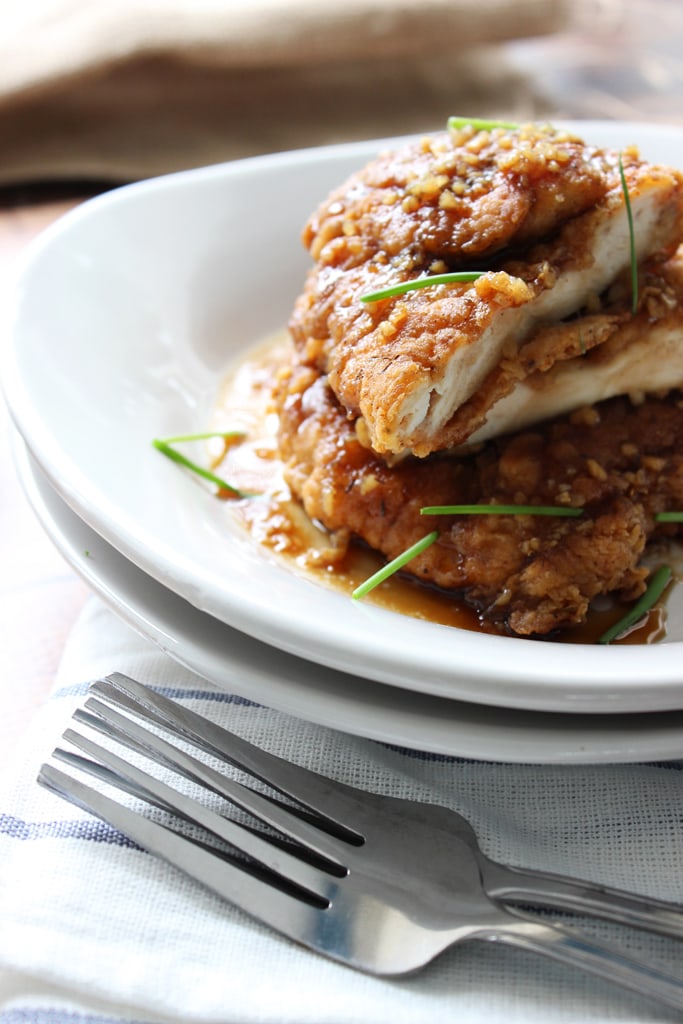 So how do we cook this miracle chicken? Well that's easy. It takes less than 30 minutes too. Flatten it, dredge it in spiced breading, dip it in egg, dredge it again and pan-fry it. In case you missed it, that's a double dredge and that's why it's so crispy. The addition of cornstarch and baking powder to the breading makes it even crispier.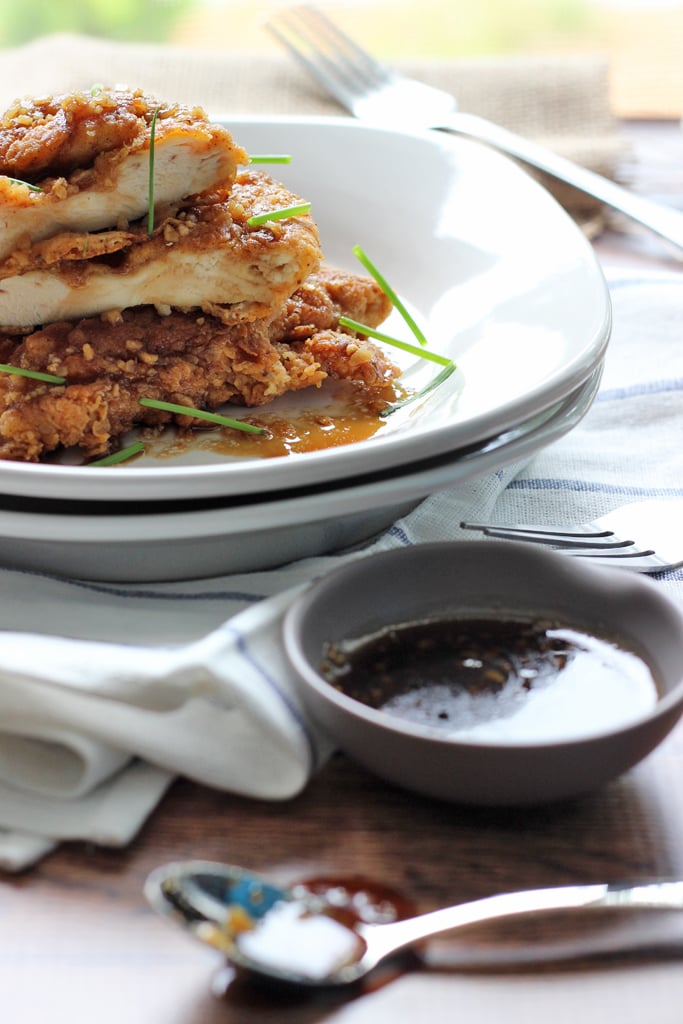 And you make the sauce: saute ginger and garlic with honey and soy sauce. Then you pour that magical sauce all over your chicken and eat it hot. Because it has to be hot to enjoy this. Only pour when you're ready to eat. It's kind of like the french fries rule. If you wait too long, it gets soggy.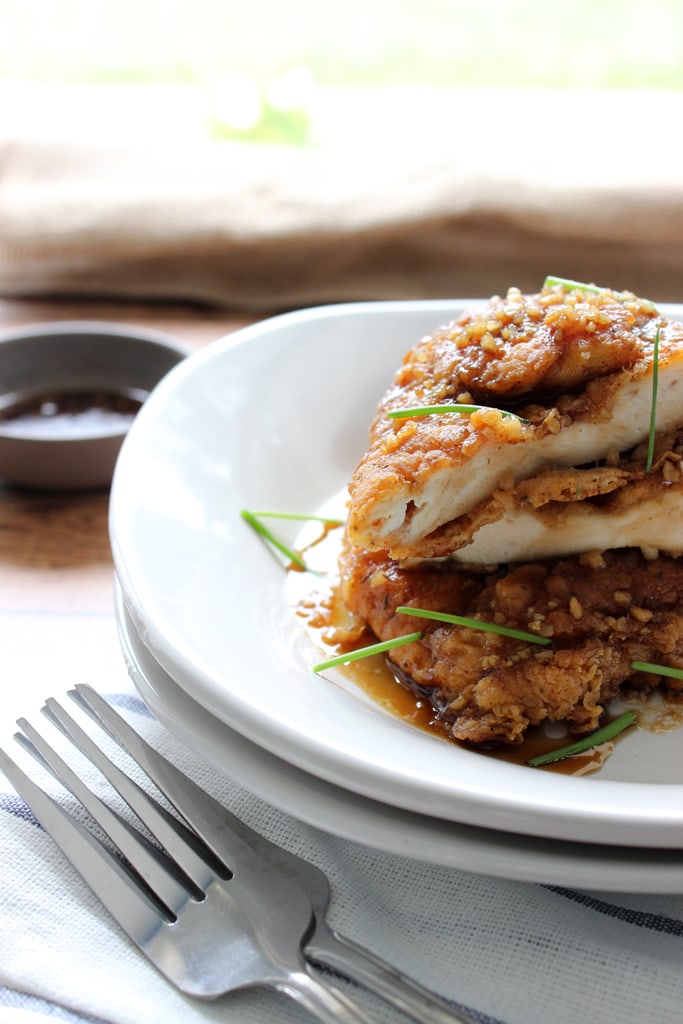 That's about it.
So little effort for so much win. And trust me, this is a win. Let me know how you like it!
For more recipes in the honey garlic series: