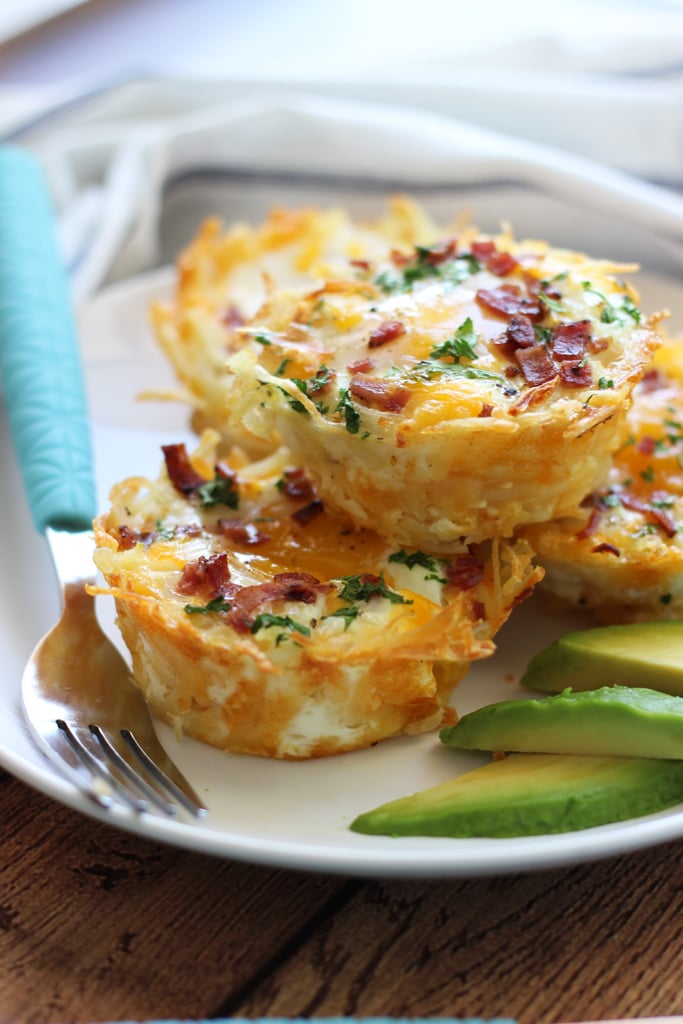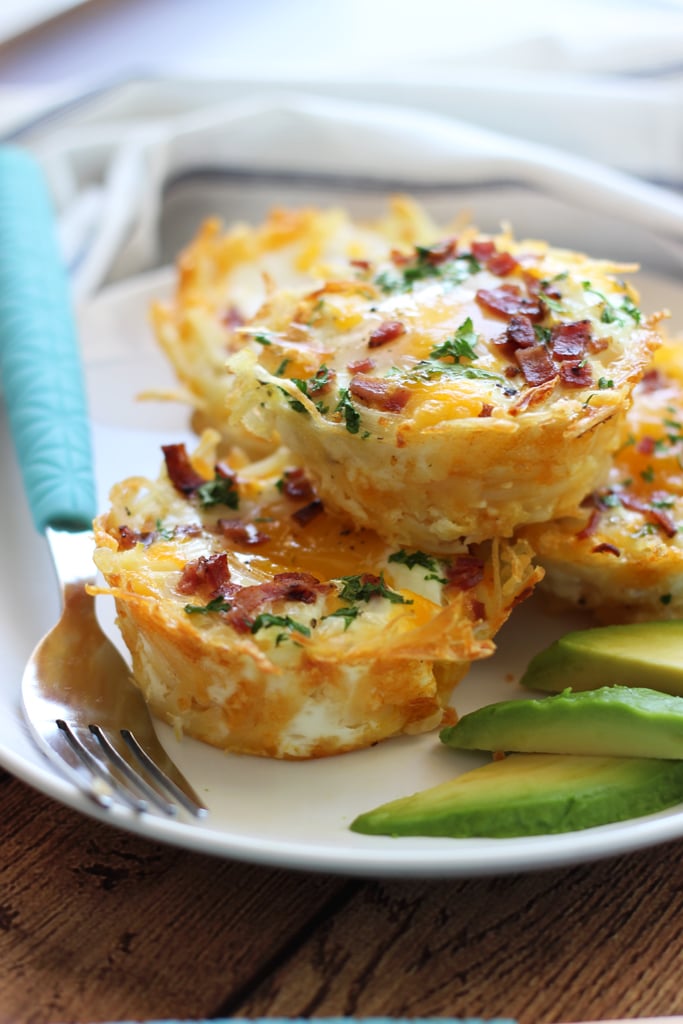 So hash brown egg nests with avocado. What in the world are they and do they only come around Easter? I know, I know. Bad attempt at funny. I'm really horrible at telling jokes. I'm the kind of person that will accidentally deliver the punch line while struggling to remember the joke. People usually laugh, but it's at my expense. I don't mind. At least I made them laugh!
Bad jokes aside, these egg nests will make your grumpy mornings not so grumpy. I'm not a morning person so I can relate. But if you're the type to be bright eyed and bushy tailed in the mornings, this will make things even better.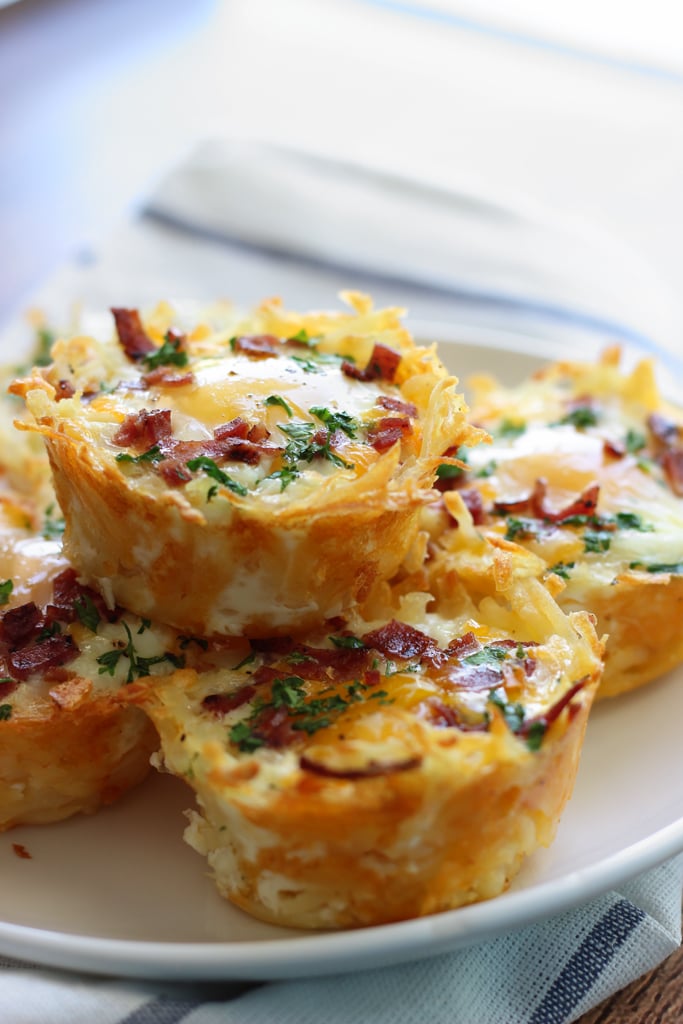 These egg nests are a variation of Idaho sunrise, which was baked eggs, bacon and cheese in potato bowls. Yes you read right. Hollowed out baked potatoes to make these lovely au natural bowls to cozy up with the fillings.
Here's a little story that comes with it and my almost kitchen fail. I had prepped the cupcake pans, started defrosting the hash browns and bacon and was cutting up the avocado. But the avocado had gone bad. Boo Target! I only bought it 3 days before and kept it in the fridge. Then came the question. Should I keep at it and take out the avocado? But avocado was my whole selling point! So I decided to wait.
So today I have the avocados. I cooked up the hash brown egg nests all nicely and was taking the pics to make you drool, was finally happy with my pics and put everything away. Sat back down to do the editing when I realized something. Not one single pic had avocados in it!!! I am avocado cursed. So I had to redo everything. If you happen to see a few pictures with some avocados missing, it's my curse at work.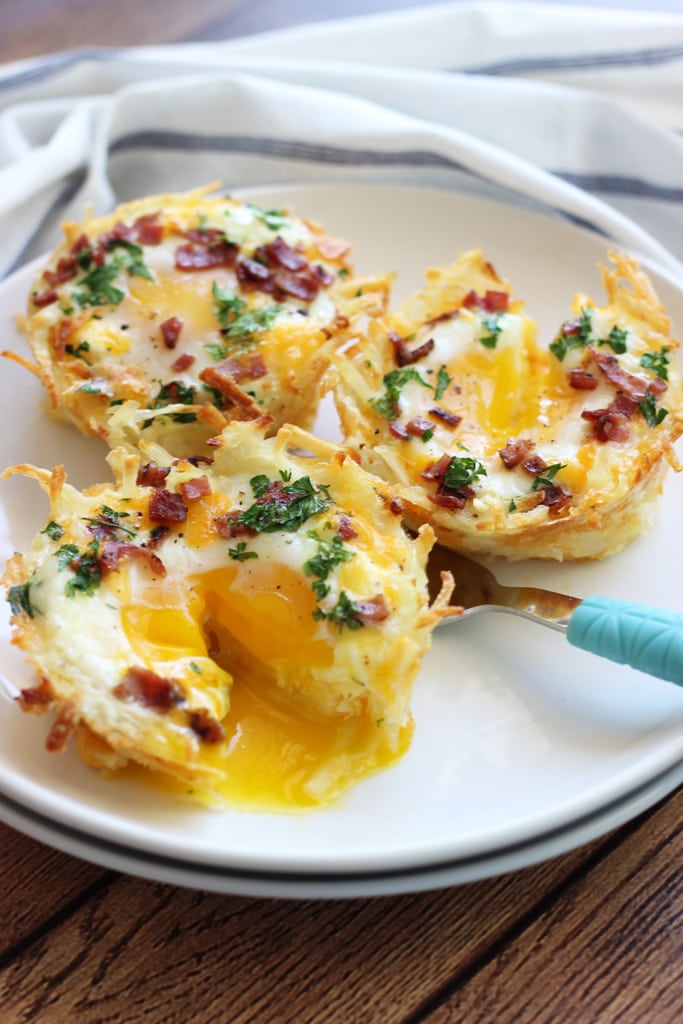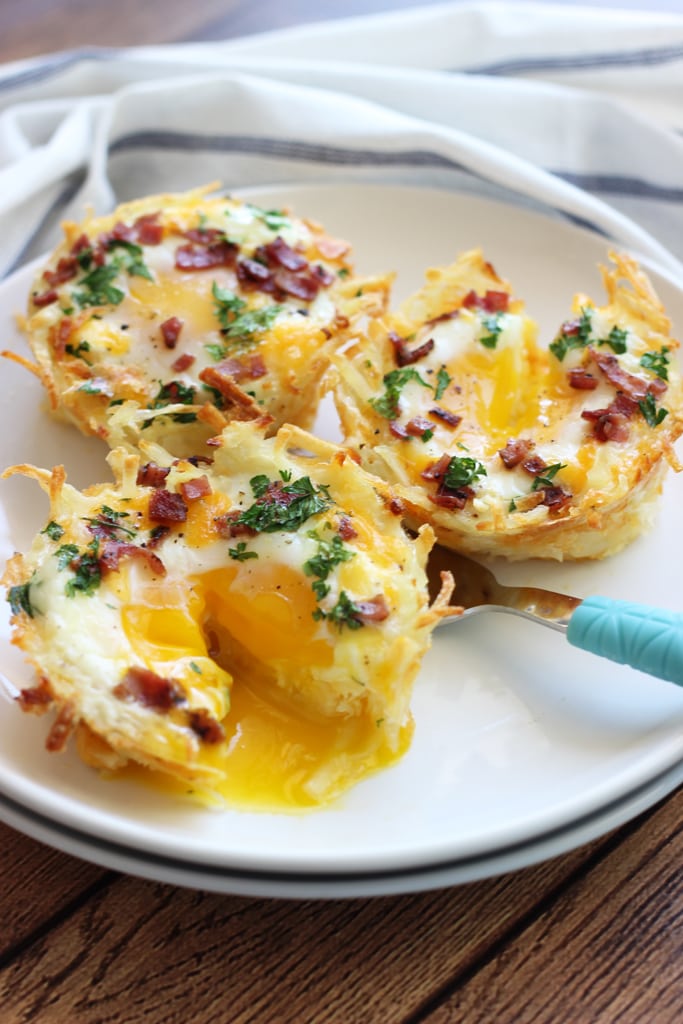 Was it worth the wait? I'd have to say yes. Because creamy chilled avocado slices with piping hot egg nests make so much sense. While you're busy chasing around that runny egg with crispy hash browns, bacon and melty cheese, you can nip out a corner of chilled avocado to add to your fork. Yummy!
So these things are technically just as easy to make but it requires a little time prepping those hash brown nests. First you need a cupcake pan. Even though I don't bake, I inherited some pans from my in-laws so they were just sitting there doing nothing. Time to break them out!
Spray them down with nonstick spray so it doesn't stick. You don't wanna mangle these beauties before they even have a chance to leave the pan! You'll want to fill each one up and then using your fingers, press down in the middle to push and mold the hash browns to cover the sides. The more it sticks out the better! This is what makes it look like a nest.
Then you bake it so it sets. Once that's done crack in eggs into each nest and top with bacon bits, cheese and parsley. Then bake again until the egg whites settle. Serve with fresh chilled avocado slices.
Ta-da! You have breakfast. Or brunch, or a snack. Whatever time you decide to eat this, you will be munching happy.
PS: If you're wanting an easier and healthier breakfast bite, try out these breakfast muffins with no hash browns for those watching their calories and scrambled eggs for those that don't their eggs runny! And if you fell in love with the hash brown crust in these egg nests, try out this hash brown breakfast quiche where I used hash browns to replace the traditional pie crust!

 Nutrition for one nest and a couple avocado slices: