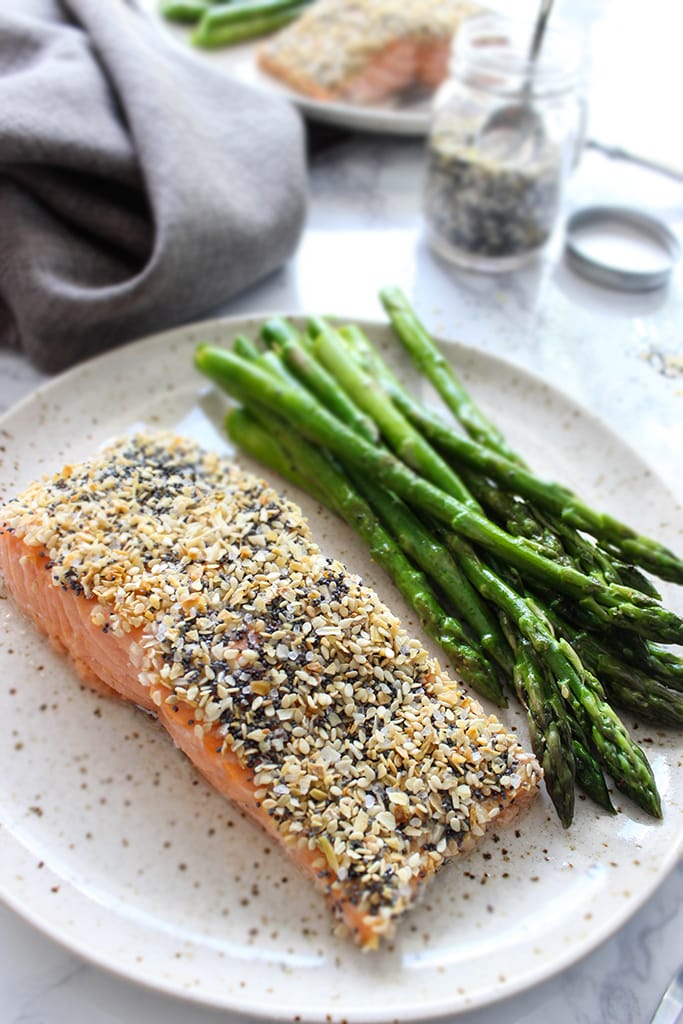 This salmon is bold. That's the only way to describe it. With a kick of dried onion and garlic flakes, a smattering of poppy and sesame seeds and coarse pretzel-like salt, it's anything but shy. Besides an explosion of aggressive flavor, there's also texture. Lots and lots of crunchy, interesting textures that'll make you wonder what you're currently tasting with each bite.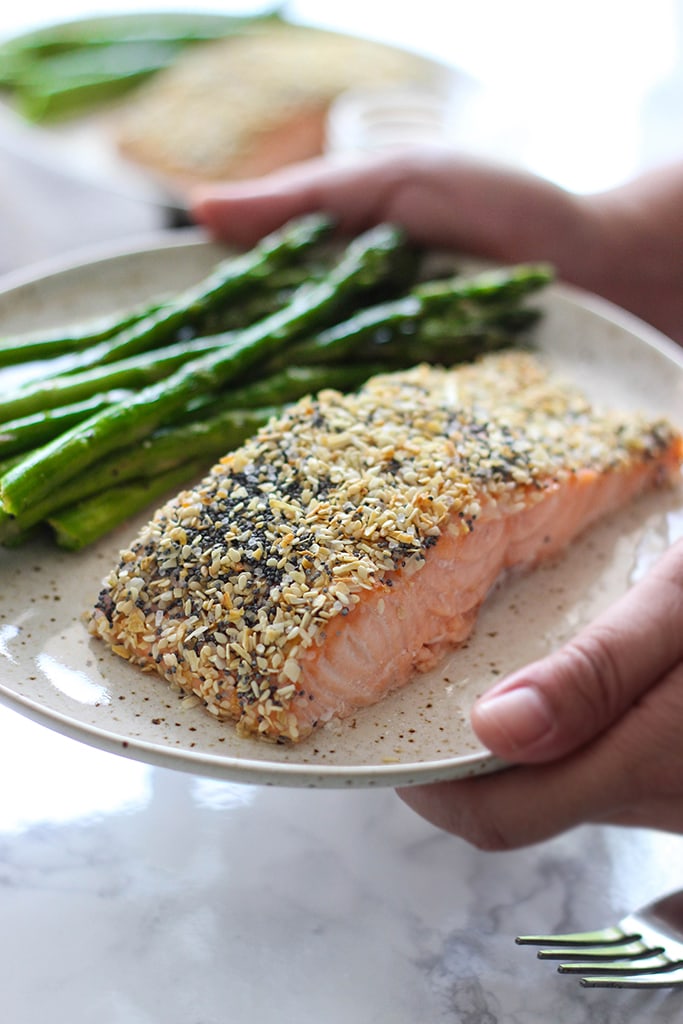 And for those wondering what 'Everything Bagel' is and if you're busy searching the pictures for something even remotely resembling a bagel, you won't find it. The 'Everything Bagel' name describes the unique mix of seasonings I mentioned earlier which first came about in a New York bagel in the 70's or 80's. So today we've taken the flavor and paired it with salmon. And it works.
Let's begin!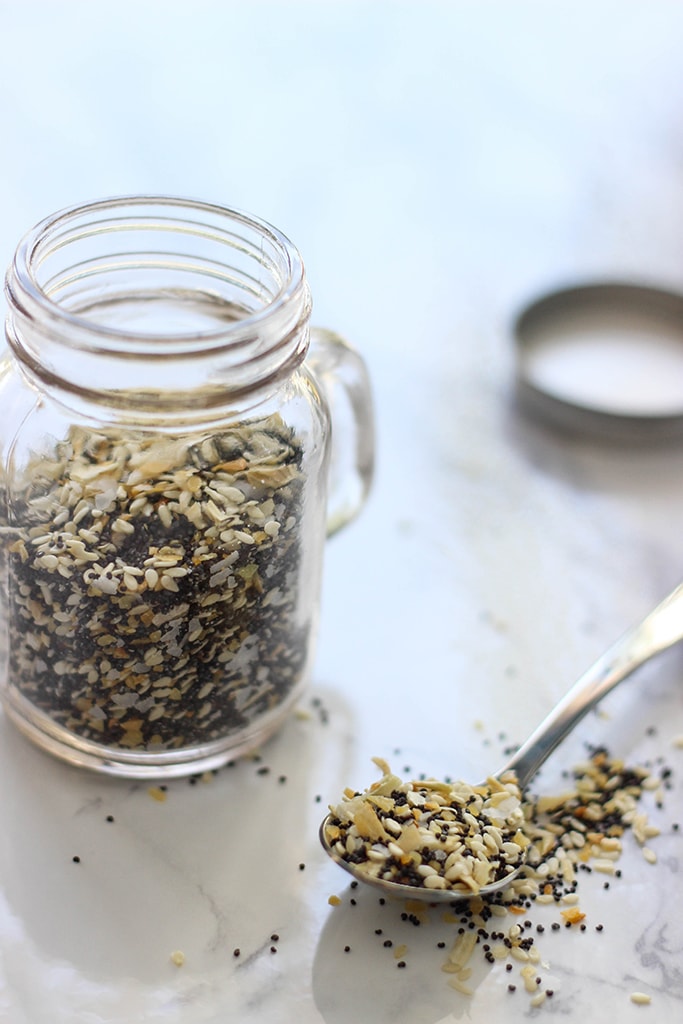 It's really a two-step process. Make your mix and pat it on the salmon tops. Then bake it. It's as simple as that. So little work for so much flavor. If you don't have dried minced onion and garlic flakes in your pantry like me, you can also opt to buy a pre-mix which makes everything easier. I went ahead and bought all the ingredients and made the mix from scratch then compared it with the pre-mix and it's pretty much similar. So either way works.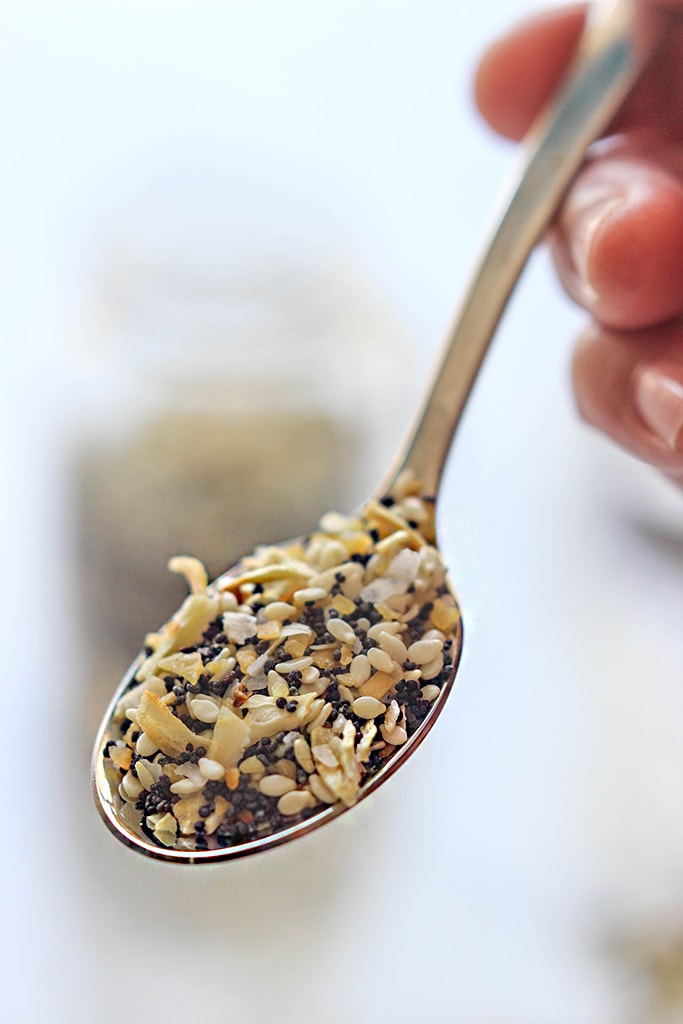 What you'll need are poppy seeds, toasted sesame seeds, dried minced garlic flakes, dried minced onion flakes and coarse sea salt. For the toasted sesame seeds, simply toast them in a pan without oil until they've browned slightly. You can opt for untoasted sesame seeds if you're feeling lazy but you'll miss out on the deeper flavor. Once you start mixing it all up, you'll get a whiff of the flavor that awaits you later.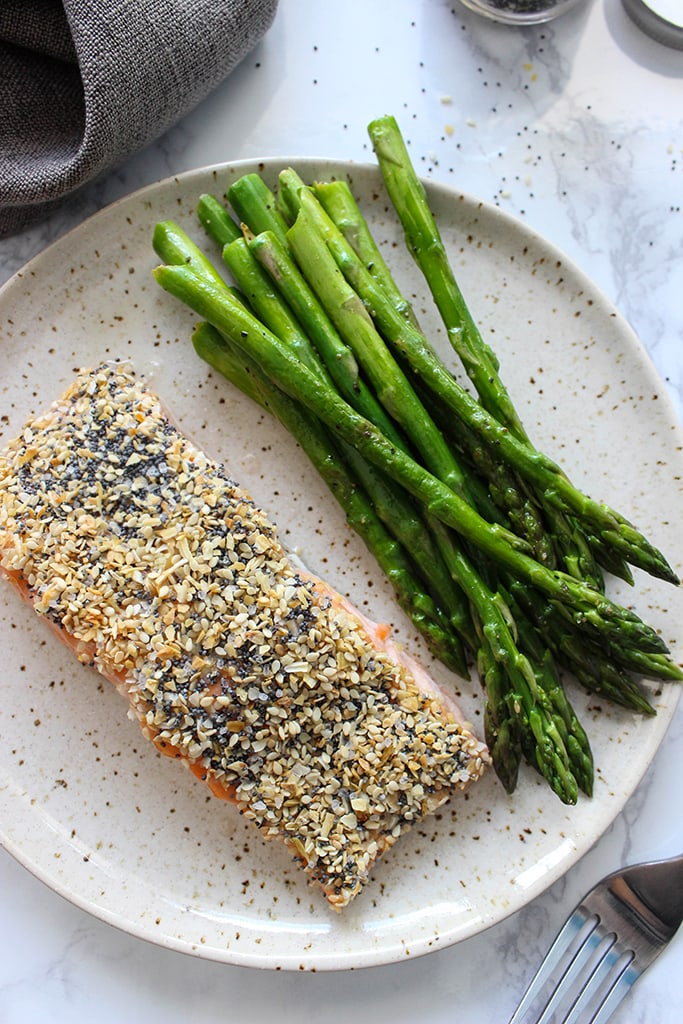 Now go ahead and taste the mix before you top your salmon with it. Gauge if it's too much or just right for you to determine how densely you want to pack it. As you can see from the pictures, I packed it tightly and the flavor density worked for me. The amount I've listed in the ingredients should be more than enough for one pound of salmon packed tightly.
Then we press the mix into the salmon. Make sure the salmon is a little damp to help the mix stay on. It'll make things much easier if you pack in the seasonings once the salmon is already on the baking sheet to minimize movement and the risk of seeds falling down everywhere.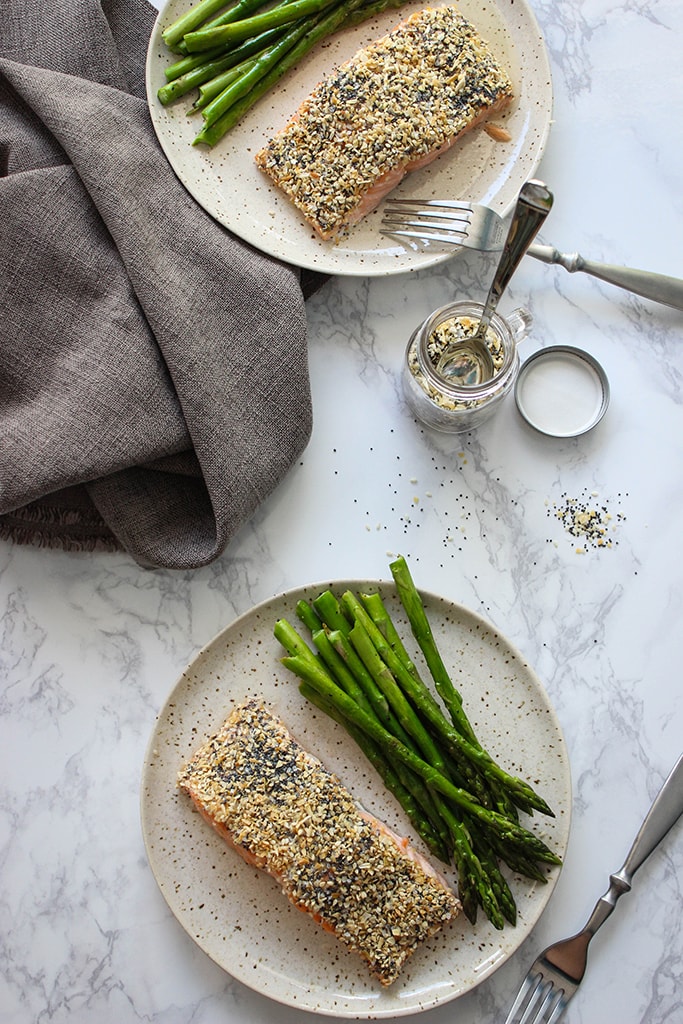 Bake it for 15-20 minutes depending on the thickness of your salmon. A generally good rule is to bake it for 10 minutes per inch of thickness.
And that's it! Happy cooking!