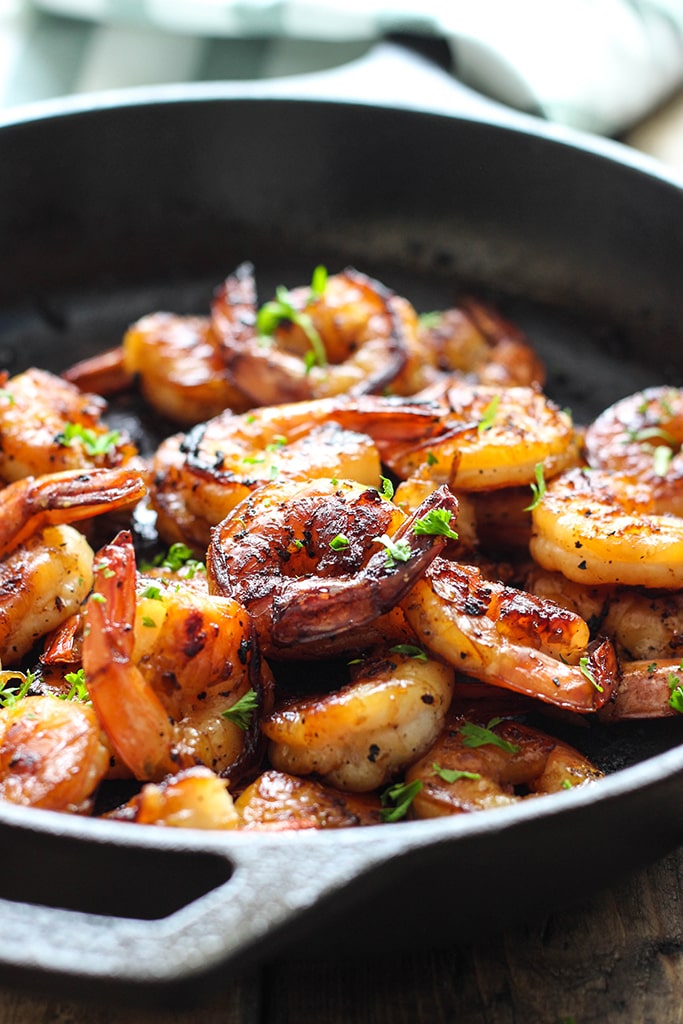 It's been awhile since I've done a shrimp recipe. The last one I think was coconut shrimp which turned out amazingly good. Especially with that chilled pineapple sauce.
So here we have a super simple honey garlic shrimp recipe, all done in the comfort of your skillet. It's yummy, it's healthy and oh so easy to make.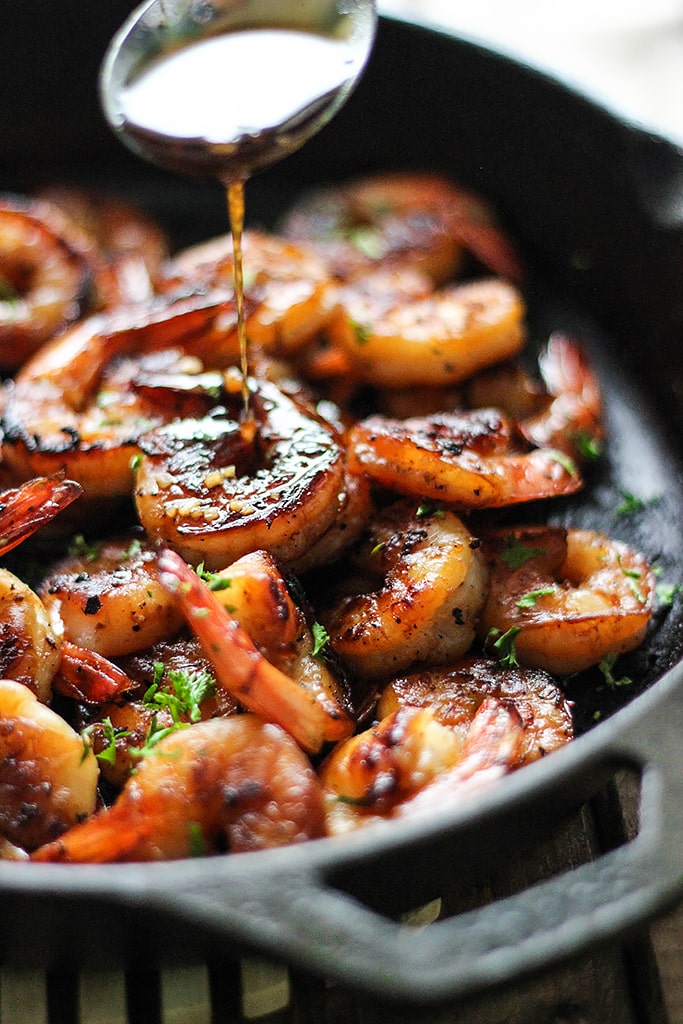 When I say super easy, I mean five ingredient easy and less than 15 minutes cooking time easy. Shrimp cooks so quickly, it's such a great fast fix for any meal of the day.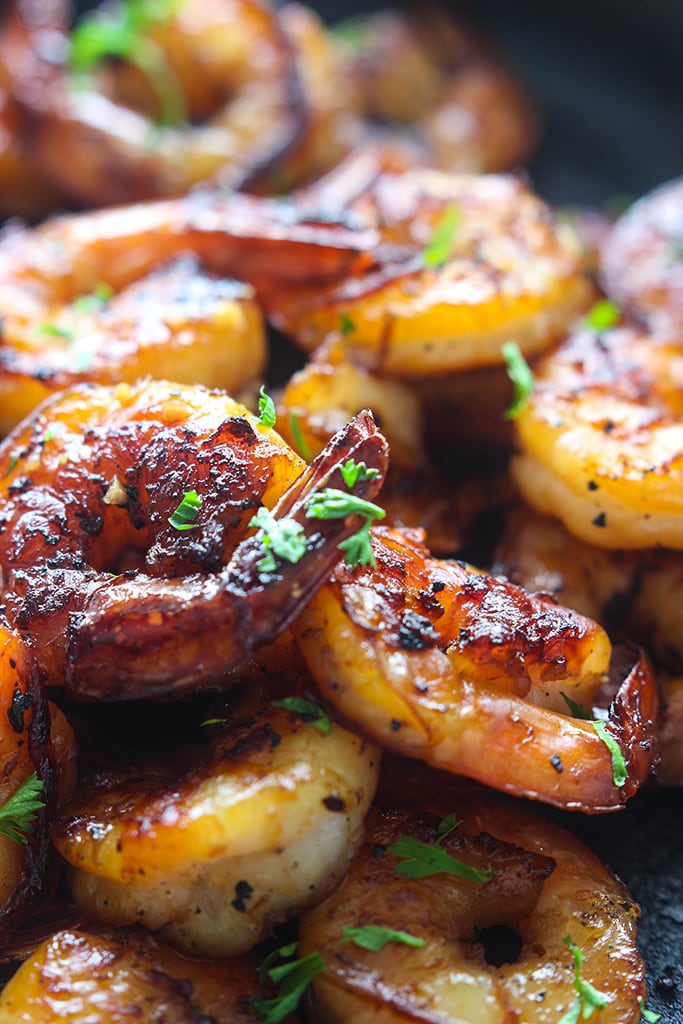 I used jumbo peeled shrimp with tail on for these. They just tend to look better in pics. But you can use whatever kind of shrimp you like or can easily get your hands on.
We begin by making your honey garlic sauce which is basically just some honey, soy sauce, ginger and garlic. Tada! I wasn't lying when I said simple.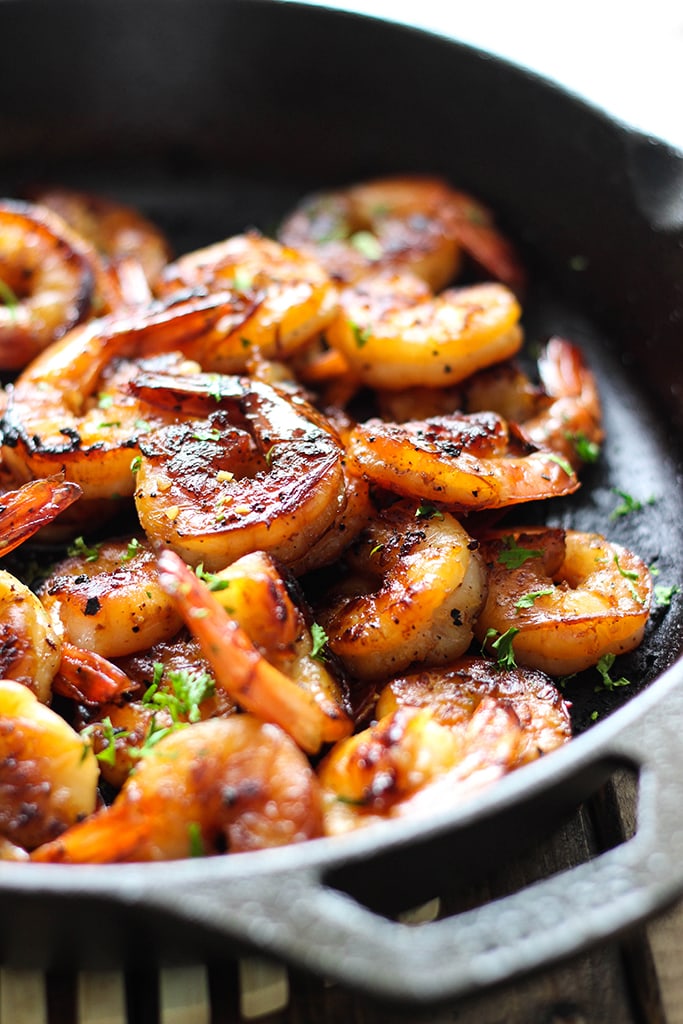 Now this sauce takes cues from my honey garlic series which I'll link below. Make the sauce and divide it into half. Half for the marinade and half for the drizzle. While the ingredients are simple, the fun is in the execution.
I said shrimp cooks quickly so you'll want to get your pan nice and hot before cooking so they have a gorgeous sear.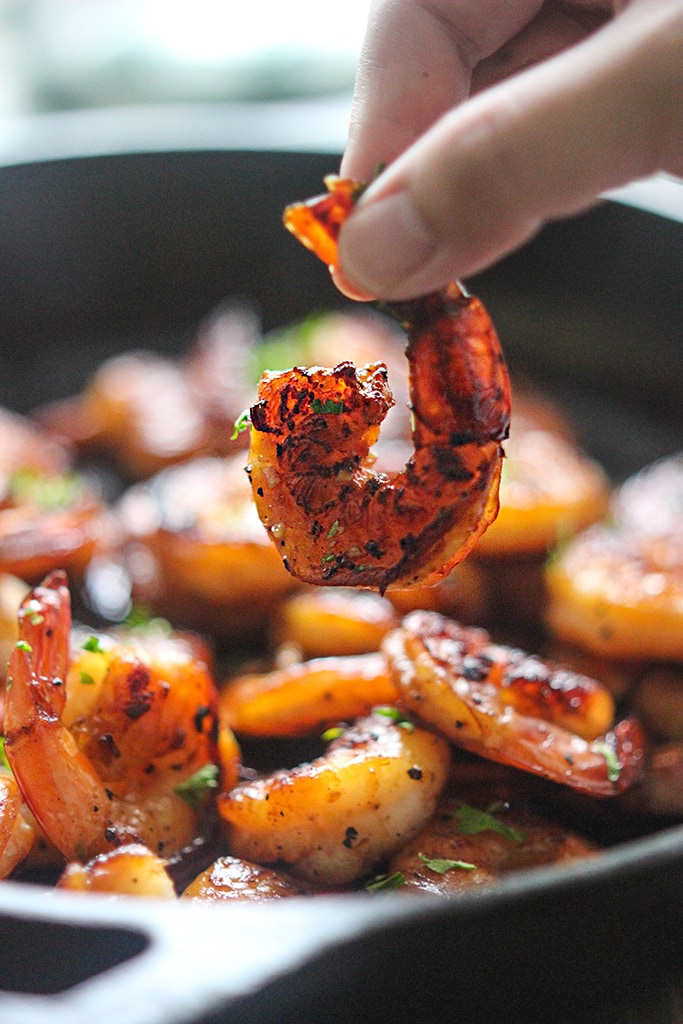 The honey will caramelize a little and stuff will get stuck to the bottom of the pan. Use your tongs to gently rub the shrimp on the stuck on bits to get it nice and blackened and yummy.
One minute per side and your shrimp is cooked! I did this in two batches. Then you remove the pan from heat and you're ready to serve these babies drizzled with the leftover sauce.
And that's it! Happy cooking!
PS: Love noodles? Try pairing this over a bed of hibachi noodles. I tried this once and it was great!
For more recipes in the honey garlic series: